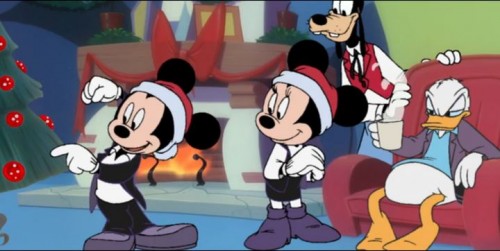 With a word stolen from a Disney movies here and an animated short there, the folks at Disney Movies Anywhere have edited together a fun Disney Holiday Music Mashup set to Jingle Bells.
It's cute, but not as good as we've come to love from Pogo and Jeesh.
We just started using the Disney Movies Anywhere services. It was easy to go back and add most of the digital copies we had from previous DVD purchases to our library.
Disney Movies Anywhere works with iTunes, Google Play and Vudu. Take your Marvel, Disney and Pixar movies anywhere you go with the mobile app. Learn more: http://www.disneymoviesanywhere.com.