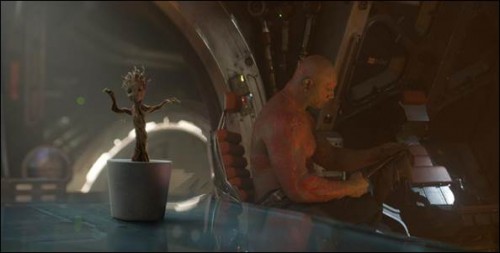 Sometimes a character in a movie steals a scene and sometimes it steals the whole film. However you feel about the walking tree character that is Groot from Marvel' Guardians of the Galaxy, you have to admit that the Dancing Groot segment from the credits was awfully cute.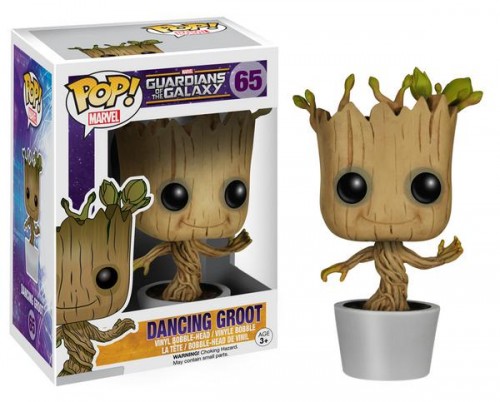 Funko Pop! Vinyl figures is the first to immortalize that moment from the film with a Bobble head Dancing Groot. Place the Groot on your car's dashboard and dance along to your "Awesome Mix" with his bobbling head! The Dancing Groot Pop! Vinyl figure makes an essential addition to any Guardians of the Galaxy fan's collection! While it won't be available in stores until December, the good news is you can pre-order your figure today to make sure you get one.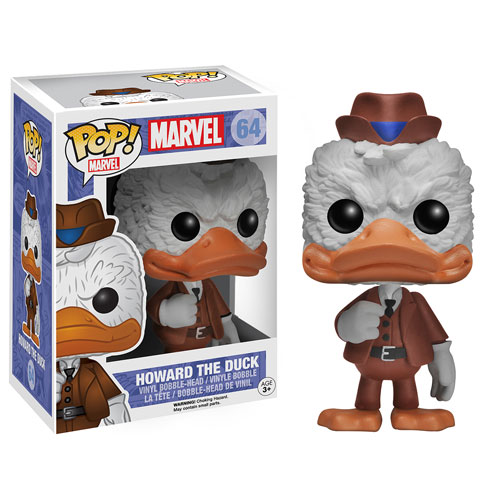 The surprise character from the credits sequence of Guardians of the Galaxy was Howard the Duck. Funko is also producing a vinyl of this oddball Marvel comic book character. It may have just been a cameo, but he definitely deserves his own bobble head vinyl figure too. Pre-order yours today.