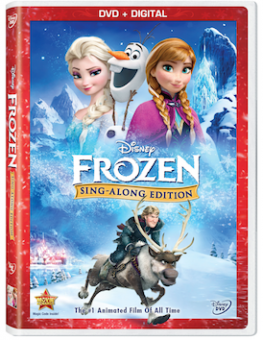 Disney's animated feature Frozen was so popular during it's theatrical release, it supported both a regular edition and a sing-along edition in theater at the same time. The original DVD even came out while the movie was still in theaters and people still kept buying tickets to capture the magic. Now, Disney hopes to recapture a bit of that magic with a new Sing-Along version of Frozen on Blu-Ray and DVD.
During the sing=along you can follow the lyrics with a bouncing Frozen snowflake.
The DVD features both the original version and the sing-along, plus Breaking The Ice (an all-new" making of" feature) and the "Get a Horse!" Mickey Mouse Short. All arrives in time for Holiday shopping on DVD and Digital this November 18th 2014.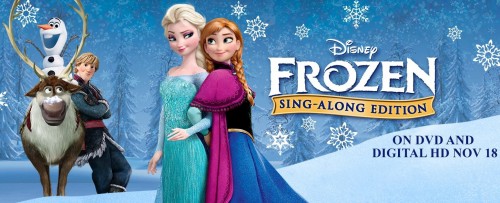 Will you be adding this to your family's DVD shelf?