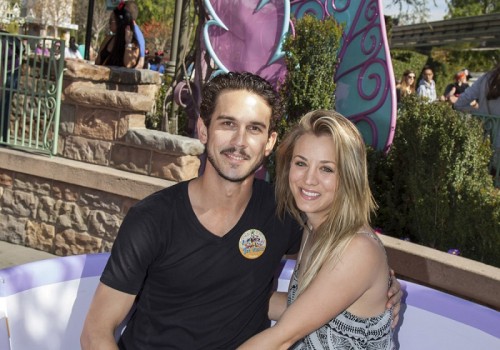 Disneyland can be fun, exciting, thrilling, and romantic. Often all at the same time, So really what better way to spend your first Valentine's Day after getting married. At least that's what Big Bang Theory Star Kaley Cuoco and her new husband professional tennis player Ryan Sweeting thought. After being married for only a couple of months, the newlyweds celebrated a "mini-honeymoon" over Valentine's Day weekend at the happiest place on Earth.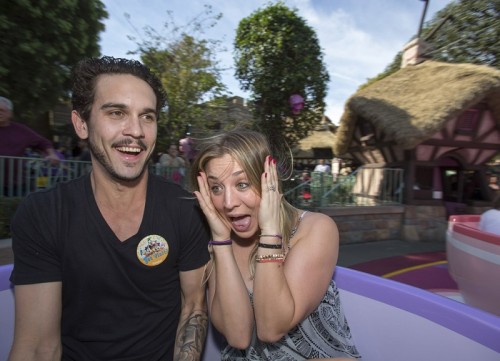 And even though it's Ryan's very first Disneyland visit, I think Kaley looks more excited (or scared?) on the Mad Tea Party ride.
Did you spend your honeymoon at a Disney theme park?
(photos courtesy Disneyland & Paul Hifmeyer.)
Previously: Close Encounters of the Celebrity Time at Disneyland.