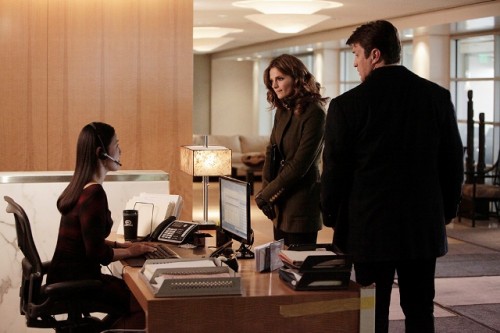 It really does amaze me sometimes how the writers on Castle come up with some of their plots. Take this week's episode. We're going to start with the murder of a video store clerk. Yes, it seems a little simple for an episode of Castle, so there has to be a twist. Well, the twist comes when the victim turns out to be a hacker.
But they aren't done with the twists yet. The investigation is going to lead straight to someone we met last season – Castle's father the spy.
Honestly, I'm glad they are bringing this character back. I really liked him when we met him last season, and getting to see Jackson Hunt as played by James Brolin will be a treat. Even more intriguing, they are teasing that Beckett might get to meet her father-in-law to be.
Honestly, I'm very interested in who he might get to interact with. Martha? Alexis? Beckett or not? Castle is a given, but just how much will he be around. We'll have to tune in Monday to find out.
I will recap as always over at Carstairs Considers, but it might be a bit late. I'm got an ultimate Frisbee game Monday night and am not sure when I'll get the episode watched as a result.