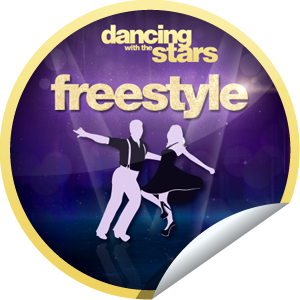 It's here, you guys! We made it to the finals. Here's how the last Monday of season 14 went…
William and Cheryl kicked off the night with a new cha cha routine that Bruno helped them work on. Like Bruno said, William is sex on legs. Len said it was as good as any cha cha he has seen in 14 seasons. Bruno found it intoxicating, and Carrie Ann once again saw William's magic. The judges awarded them a perfect 30.
Len assisted Katherine and Mark with their paso doble. Bruno saw technical brilliance, Carrie Ann called her a prima ballerina, and Len compared the dance to a yummy buffet of Spanish tapas. The judges doled out another perfect 30, which included Katherine and Mark's first 10 from Len!
Carrie Ann showed Donald how to make his movements more dynamic in a smoldering Argentine tango with Peta. Carrie Ann praised his crispness, Len liked the intensity, even though he found it a tad careful, and Bruno called it subtle and intimate. Scores of 10, 9, 10 gave the pair a 29, leaving Donald still wanting his first 10 from Len!
Next up were the always highly anticipated freestyle dances. William and Cheryl's freestyle was red-hot sexy and filled with daring lifts. Len wanted something different, and thought it was too predictable. While it wasn't what Len wanted, I'm pretty sure the fans were pleased. Bruno called it a Latin-inspired extravaganza, and Carrie Ann said it was exactly what a freestyle should be. Scores of 10, 9, 10 gave the pair a total of 59 out of 60 for the night.
Katherine sang to open her and Mark's swing-inspired freestyle. Once they started dancing, they never paused. The routine was incredibly fast-paced and energetic. Bruno proclaimed it fast and flamboyant and packed with content. Carrie Ann called it the dance of a champion, and Len displayed his pleasure by saying, "this is a freestyle." Another perfect score gave the pair 60 out of 60 for the evening.
Donald and Peta pulled out all the stops in a dazzling country-themed freestyle full of breathtaking lifts. It was Carrie Ann's favorite dance of the night. Len said that chances win dances. Donald finally got his 10 from Len with a perfect score of 30 which totaled 59 out of 60 for Monday night.
Tonight the couples will dance one more time for judges' scores, which will be combined with the audience's votes to determine who wins that sparkly mirrorball trophy. Donald and Peta are my secret (well, not anymore, I guess) favorite, but they have been disadvantaged by the judges' chronic underscoring (I'm looking at you, Len!). Was their first dance of the season just too sexy? Maybe it started them off on the wrong foot. Or perhaps Peta being a newbie is an issue? The fans' votes have been instrumental in keeping them in the competition. Katherine is just so adorable and sweet. She is so graceful in the ballroom dances, and although she moves well in the Latin dances, I'm not sure she is as comfortable with them. William is handsome and charming, but is his technique at a high enough level to win it all? Cheryl is one of my all-time favorite professional dancers, and she's an excellent teacher. It's such a close race. YIKES!
We'll see how it all ends tonight!