Since moving here in 2005, I can't remember a busier time for construction at Walt Disney World's Magic Kingdom. I'm always happy to see tarps up around a building because it means that building is getting some much needed TLC. But buildings have two sides and it seems the insides of certain attractions are being allowed to fall into disrepair. But I'm getting ahead of myself. Here's part one of a two part pictorial romp through the Magic Kingdom and Downtown Disney this weekend.
The tarps are down around the Main Street Confectionery. It features a new red, white, and blue scheme, which works well in Town Square. The roofing appears to be more detailed as well.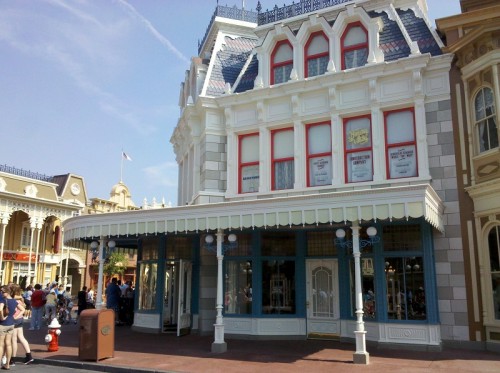 There is some art deco/nouveau work on its neighbor facade that's evocative of the seaside pier. I like it, but the bright colors really stand out considering its pale green neighbor.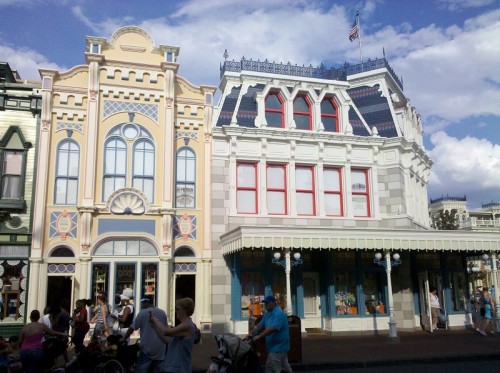 I always keep my eyes open for new t-shirts and such. I really liked this new one from Space Mountain.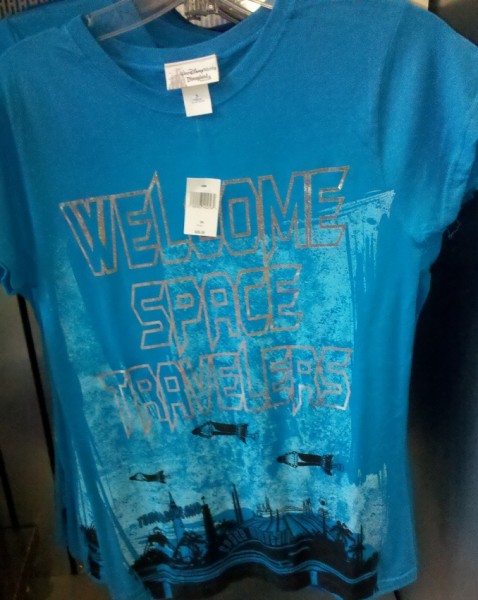 And this one from Splash Mountain caught my eye as well (although it may not be exactly new). There was a time not too long ago when Disney was ending all the attraction specific merchandise. But it's back and better than ever.
Lots more below the jump: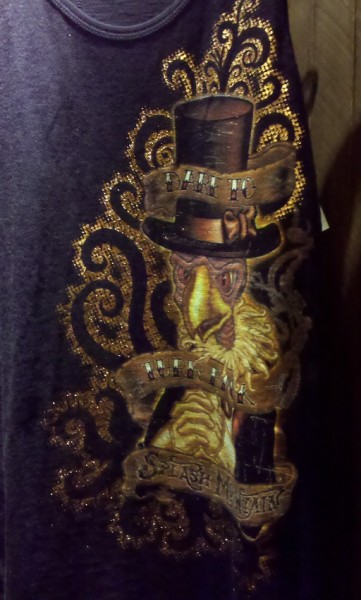 I road Splash Mountain because I wanted to see for myself the sad state of affairs that's been reported around various fan boards. This was the condition of the log I was loaded into. Not a good sign. Indeed, the reports are true. Many of the audio animatronics are in various states of disrepair. Some of the rides other effects are also broken.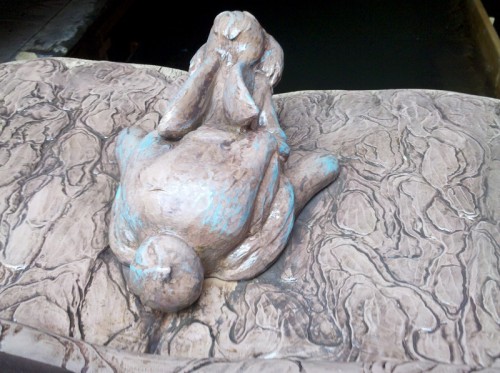 It wasn't too long ago that Splash was down for an extended repair. To see it look this bad so quickly is perplexing. You'd think Disney wouldn't want to have the attraction down unless they're really fixing them. Especially when it's an E-Ticket attraction. But the bad show at Splash right now is so awful it really needs to be closed until it can get the TLC it needs. Otherwise, it might as well be a log ride at any amusement park with cheesy stationary figures and broken effects. To leave it like it is now, dilutes and cheapens the experience.
As the same time we are seeing the return of the original Enchanted Tiki Room. Which, as Martha Stewart would say, is a good thing. No obvious changes from the outside except for this wall that's pushed forward to beyond the queue area. A brief glimpse of powertools through a windblown tarp revealed that there are some serious carpentry upgrades going on here. They'd better be working fast as they've promised an August 2011 opening.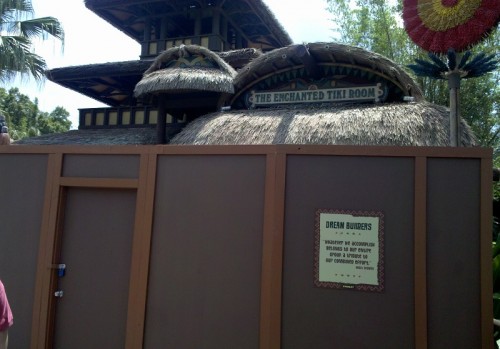 No word if an interactive next-gen queue is coming to Tiki, but the interactive queue at Winnie The Pooh has seen better days. They've never been able to get the Tigger Bounce area to function properly and safely. Many of the interactive games are broken.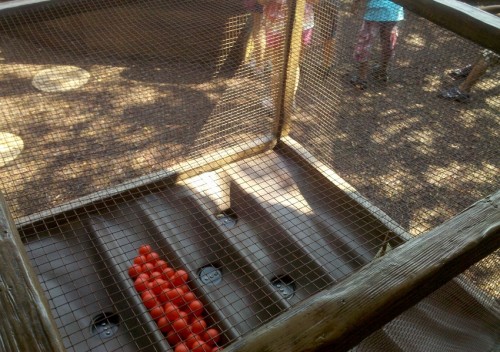 And the props are showing signs of serious wear and tear. Some of these have been around for at least six weeks without being repaired. Disney builds these things with no idea for how to maintain them when they actually are encountered by guests. That's not to say they shouldn't try, but perhaps they need to build easy replacement into the idea. SeaWorld has done just that with their floating artificial reefs. The concept would work wonders here to.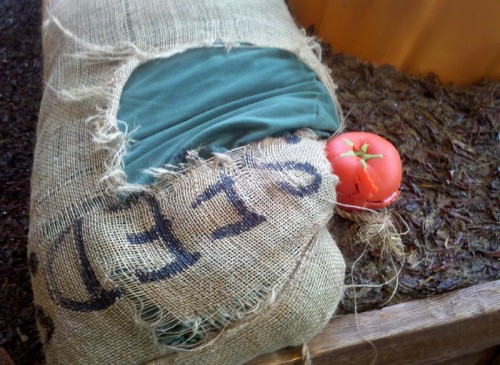 Speaking of queues. The new bathrooms that will be built at the old Fantasyland Skyway station are getting closer to reality. They've removed all the wooden sections of the old station and all that's left now are the foundations. The clock tower is still there, for now. It would be nice if it could be worked into the new design somehow.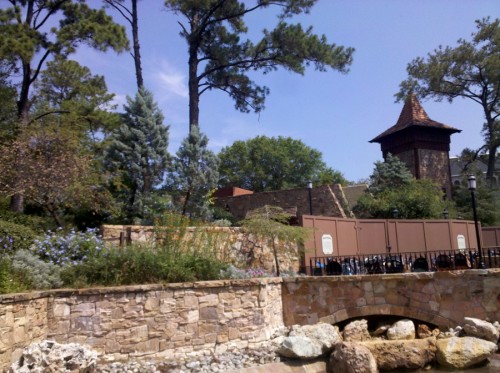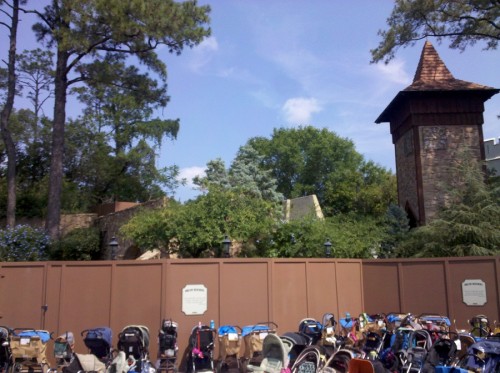 Belle's Meet & Greet is coming along. In fact, this whole section looks ahead of schedule. There does seem to be a lot of fake rock around the whole of the Fantasyland Expansion. it's not a natural berm at all. But it's also too early to judge as it will probably be softened by some trees at some point.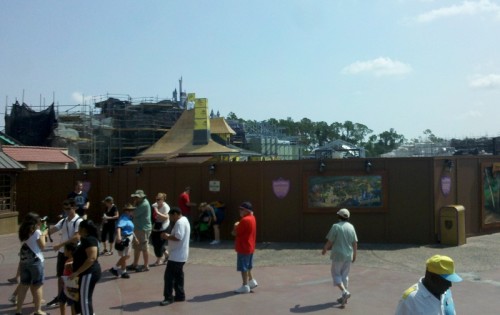 The Circus Tent for Dumbo is also very advanced. Storybook Circus is supposed to open in 2012. So they've still got a lot of work to do. But it appears to be on pace.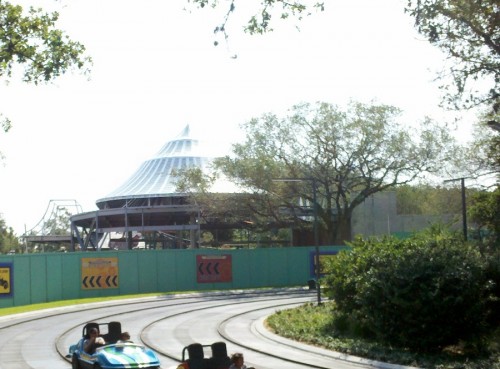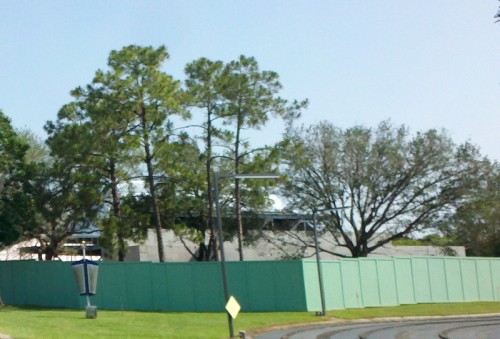 There doesn't seem to have been much progress on the Great Goofini loading and unloading area. But I think I do see a few new studs in place and some roof work going on.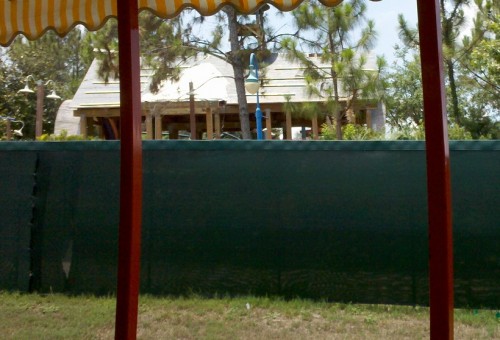 That ends our tour for today. Tomorrow night, I'll post the second half.