Tonight I'm continuing my walk through Magic Kingdom and a bit of Downtown Disney. Part One covered much of the Fantasyland Expansion, problems with Splash Mountain, Skyway Station Removal, and more. Part two looks at some of the details that Disney is getting right.
When the Fast Pass for Mickey & Minnie and The Princesses first opened there were signs over head indicating which of the four machines gave out tickets for which queue. However, the machines themselves had no signage. This led Disney to a very simple indicator. Just place a Princess Mickey Hat on the Princess machines and a regular black Mickey Mouse Ears on the Mickey & Minnie machines. While cute, that was probably not the most effective way to do it. They've finally added new permanent signs to the FastPass machines.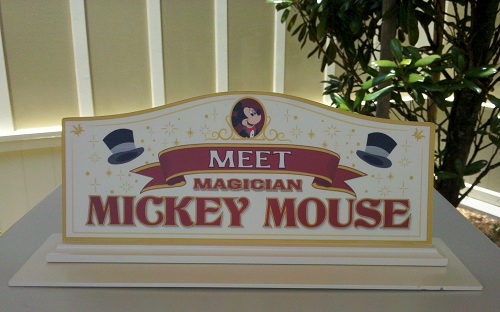 As nice as these signs are, they're still not doing much for traffic to the Town Square theater. Both fastpasses were running barely 40 minutes into the future and the wait times for the Princesses were never longer than 35 minutes and Mickey never much longer than 15.  I've heard that they're already considering adding a tent to Storybook Circus for Mickey and Minnie and returning Town Square theater to meeting space for special events.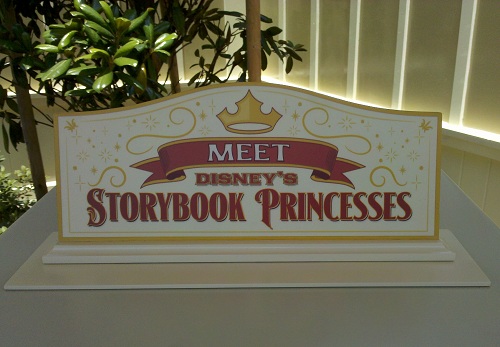 A new food cart appeared in Fantasyland a bit ahead of schedule for its eventual location in the Beauty and the Beast section of the Fantasyland Expansion. Maurice's Amazing Popping Machine is great because it tells the story of Maurice being an inventor. It also has a wonderful specially themed menu and other fun touches. If they have to have outdoor vending, I hope it looks like this instead of…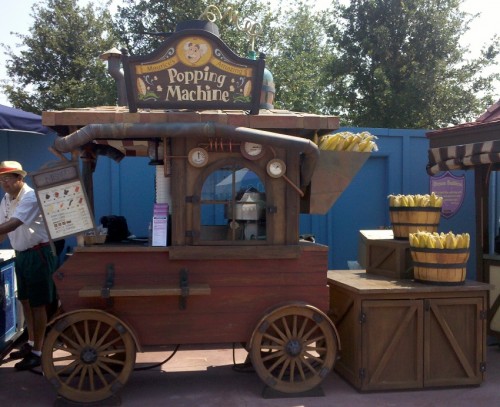 …the non-themed collection of carts you see at the bottom of this photo. Bad as that clutter is, I want to direct your attention up into the sky where the roof is getting some TLC. The whole building has been getting some updates and it looks much improved for the effort.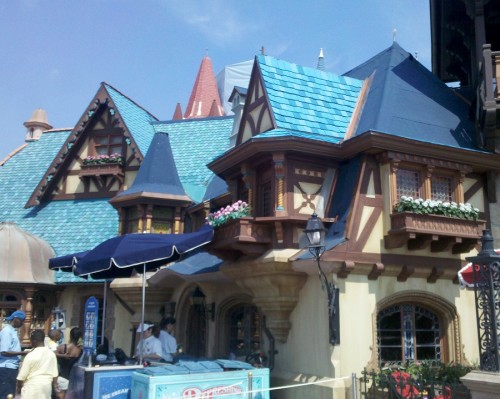 The work continues around the corner near 'it's a small world.'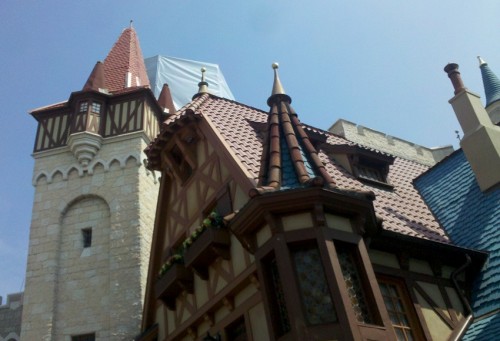 Heading over to Adventureland, here's a great example of Disney continuing the story with little details. The average guest may not notice this, but if they do, they'll feel like they're right in the middle of a story from Pirates of the Caribbean. Gunshot marks lead up a stairway to a door marked 'Private Residence' with obvious Pirate garb hanging outside. An example of how Disney still knows how to do things right.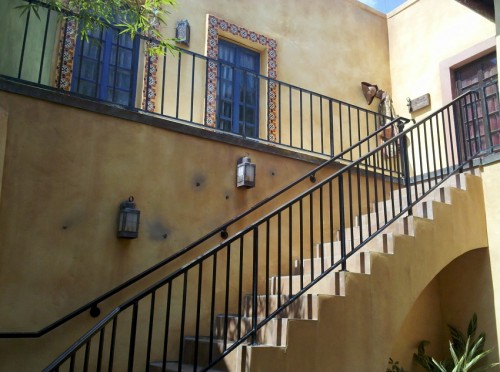 Tony's Town Square Restaurant finally has an electric sign back. It looks good. Unfortunately it unbalances the facade of the Town Square Theater building.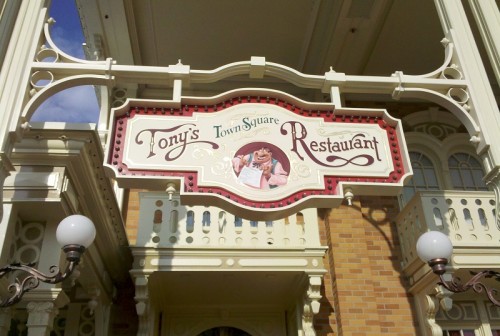 Frontierland has new tarps up over a couple of buildings. Pecos Bill is covered, but still open for business.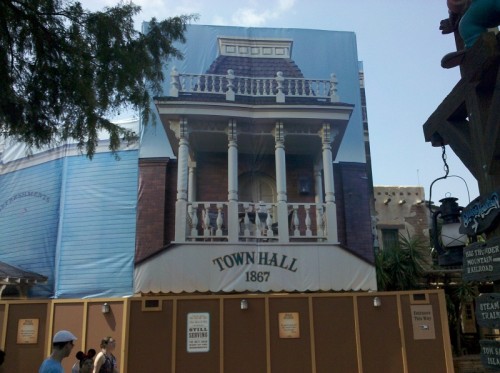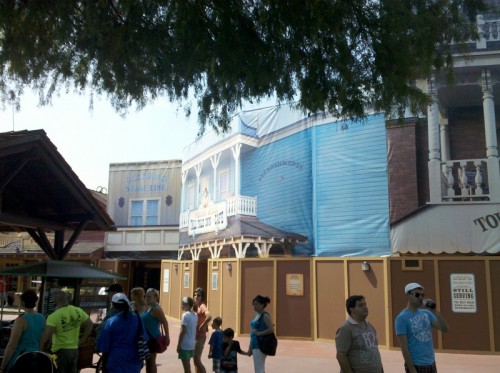 While the Frontierland Shooting Gallery is covered, but not open for guests.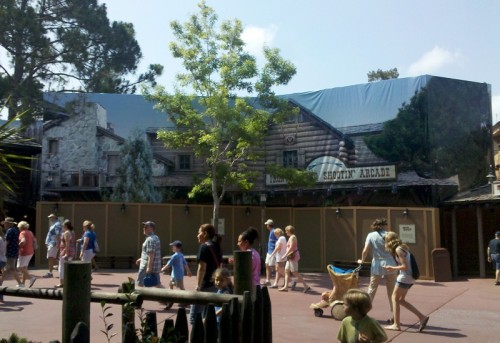 The old sign for Walt Disney's Carousel of Progress has returned . A wireframe temporary sign was in place for a bit, while the old sign was repaired. There is a significant change, however. It does away with the date that use to be found in the top 'gear' (seen in orange in the photo). No idea if that's gone forever. While it would save Disney a small amount of money by not changing the date every year, I'm not sure this is the issue to make a stand over.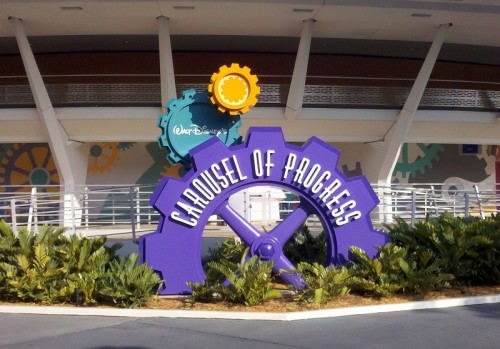 According to accounts on Twitter the other day a couple of the audio-animatronics on the attraction had malfunctions or leaks. I had noticed that the movement wasn't as pronounced recently. AA's get that way without occasional large scale rehabilitation. No word if that's coming soon.
The larger issue is that Disney has a tough decision to make with the COP. It's definitely a classic attraction that fits the brand of innovation most associated with the vision of Walt Disney. In that recent HBR interview Bob Iger made a point of saying that the Disney Company of today was following in Walt's path by continually innovating. And yet, this attraction sits as a monument to the vision of the mid-1990s. It's a bit hypocritical of Iger to say that in the interview and leave the COP abandoned in Tomorrowland. Makes you wonder if there is real weight behind his words.
Tomorrowland is not the place for a museum dedicated to the past, so Disney needs to either update that final scene or come up with a new attraction that honors the original, but is truly innovative. Of course, they could ship the attraction off to a museum somewhere and use that space for something entirely new. Let us know your preference in the comments.
Moving to Downtown Disney, you'll notice the AMC Theater has a new color scheme. This is now the only entrance for the regular movie theaters. The Dine-In entrance is across from Planet Hollywood.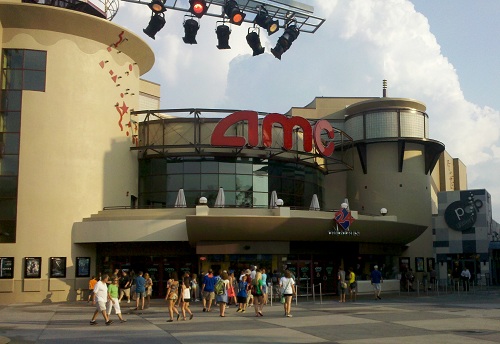 Work continues on the Harley Davidson store location. That familiar burnt orange color has now made an appearance.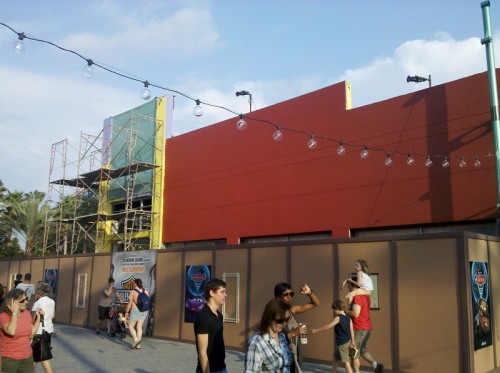 Also making an appearance are those giant plastic flowers from the EPCOT Flower and Garden festival.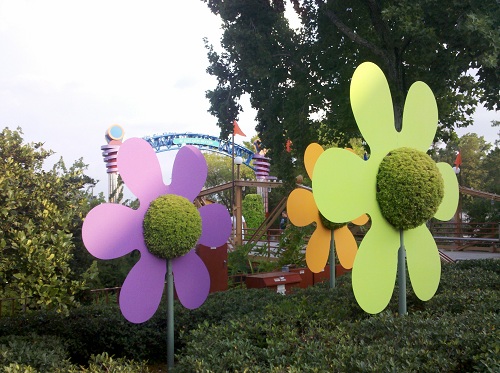 Disney does not seem to have a viable plan for the Pleasure Island section of Downtown Disney. Ideas have been released (Hyperion Wharf), leaked, pitched and construction has even started on certain projects only to have all of them halted to under go revisions. Pleasure Island continues to be a place where most guests just pass-through. There's no real flow to the area. Shopping exists on one side and entertainment on the other. PI has no real identity of its own.
One of the ideas I think would work the best is to just re-open many of the pavilions. Bring back the comedy club, at least one dance club, and (don't hate me here), level the buildings that house Adventurer's Club (it's never coming back) and BET Soundstage. Then turn that area into a stepped sitting area for a nightly fireworks show to take place on the lagoon.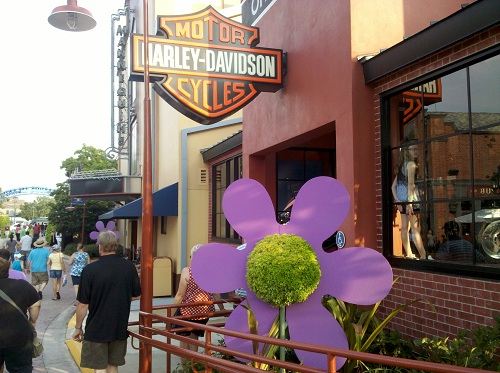 Previously: Magic Kingdom Update – Part I.