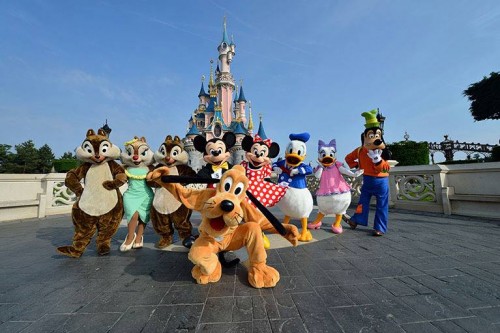 Update: the other shoe dropped for Disneyland Paris, the good news? It was a glass slipper from TWDC: http://bit.ly/1xVukOG
What is going on at Disneyland Paris? It's the most popular theme park in Europe in terms of attendance, but it continually struggles with profitability. This year has been particularly rough. It lost its president Phillipe Gas to Shanghai Disneyland, has been in the news for the shoddy condition of many of its attractions, and is down over a million visitors from the previous year. There is no way to put a silver lining on it. The situation is not good.
On the other hand, the park's second gate recently opened a Ratatouille attraction that has breathed some life into that park, there are rumors of a major Star Wars addition being planned, and it's having a Halloween Festival that is getting good reviews. All signs that the park is on the right track.
So which is it? Unfortunately, it appears that the storm clouds are gathering for the park. It will be holding a special meeting with the workers' council on Monday to discus the park's cash crunch. The meeting is timed for just before the Paris Stock Exchange opens.
Read More »Disneyland Paris holding emergency meeting re: its very future