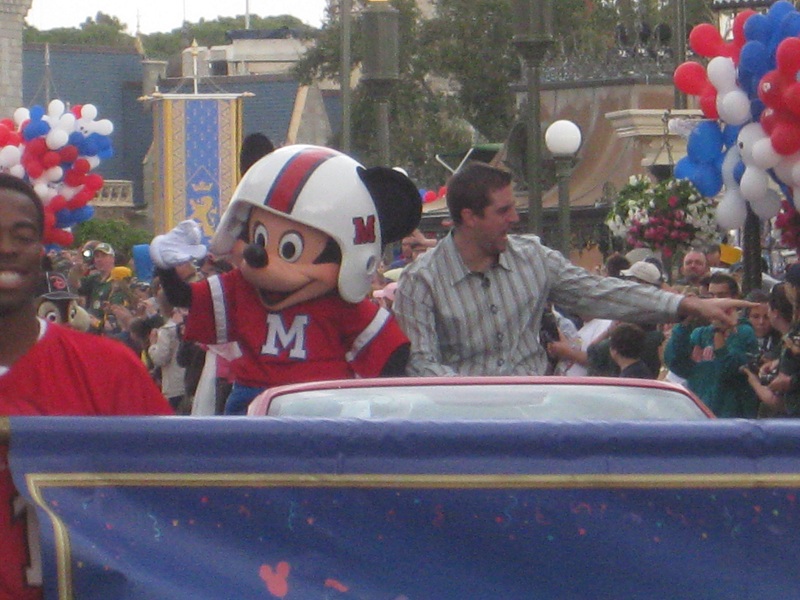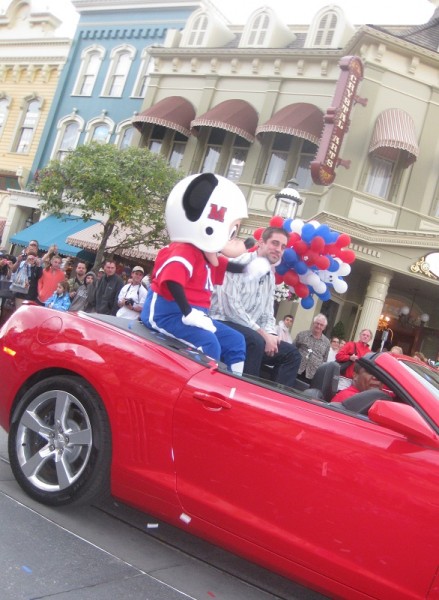 The Magic Kingdom had the sweet smell of victory yesterday as Super Bowl XLV World Champ, Aaron Rodgers of the Green Bay Packers celebrated as thousands of cheese-heads fans lined Main Street, U.S.A.. Afterward he cut a ceremonial slice of cheese and then talked with press. Here is some video and a few more photos for those of you who just can't get enough of the Packer's victory tour.
Just hours after his title win against the Pittsburgh Steelers, Rodgers was riding high atop a convertible smiling and waving to green and gold clad guests at the Walt Disney World Resort.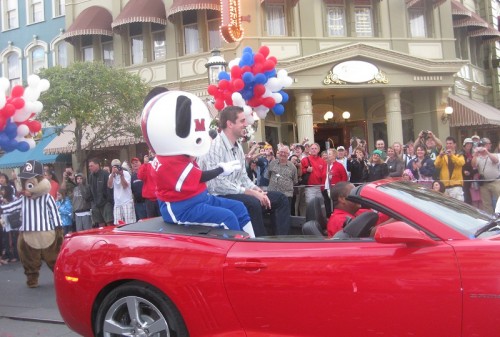 Flashing lights, a whirlwind of fluttering confetti, balloons and Mickey Mouse himself, accompanied the Super Bowl hero down the famous street at the Magic Kingdom.
More pics below the jump:
Read More »World Champion MVP Aaron Rodgers of the Green Bay Packers Celebrates Super Bowl Win with Victory Parade at Walt Disney World