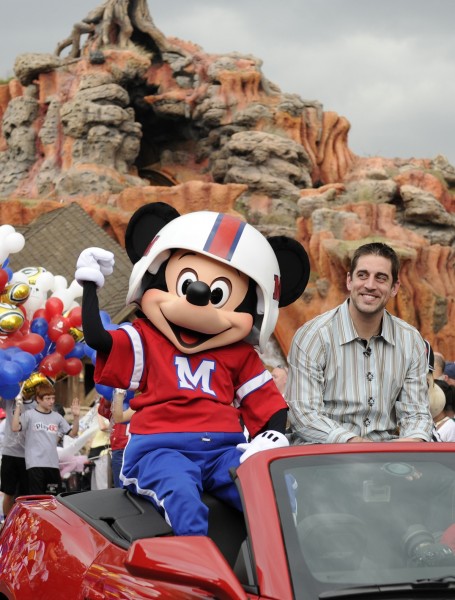 Making his post-super bowl victory pledge come true in less than 24 hours, World Champion Green Bay Packer Quarter back and Super Bowl XLV MVP Aaron Rodgers paraded with Mickey Mouse across the Magic Kingdom in Walt Disney World to the cheers of thousands of fans as they lined the route.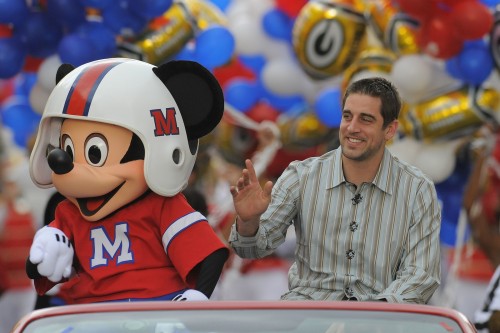 Following the Green Bay Packers' 31-25 victory over the Pittsburgh Steelers, Rodgers shouted "I'm Going to Disney World!" and "I'm Going to Disneyland!" for TV cameras as the star of the latest Disney Parks advertisement. Rodgers was 24 for 39 for 304 yards and threw three touchdowns in the Packers' Super Bowl win. (Photos courtesy Disney. Scott Miller, photographer)
Send me your own photos of the event and I'll post them here.