With three new dazzling nighttime shows created just for its 60th Anniversary, the Disneyland Resort is the place to be…
Update: big announcement just wrapped up. Get full details here!
Sleeping Beauty Castle is currently all wrapped up in tarps getting reach for a diamond overlay to celebrate the parks 60th anniversary. We will find out today what else Disneyland is planning for the major milestone.
Thanks to Matthew Gottula of @DLthings and an early release of an marketing piece from AAA, we have a preview of what Sleeping Beauty Castle decorations will look like for the 60th.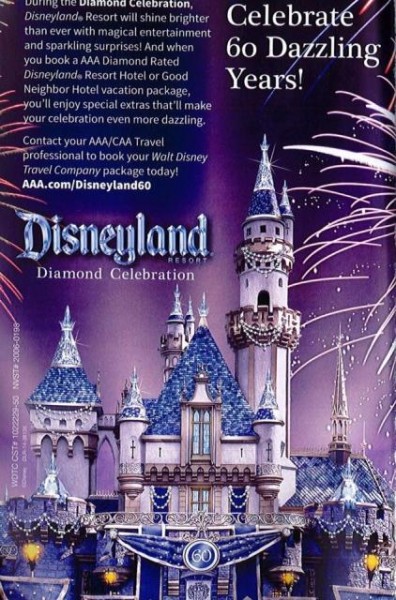 For reference, here was the castle during the 50th Anniversary: