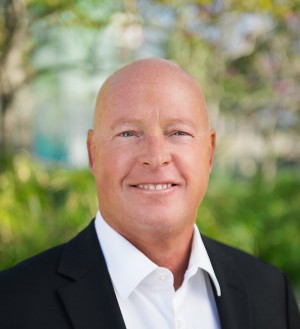 When Tom Staggs was announced as Chief Operating Officer, it was mentioned he'd retain control of the Disney Parks division until a successor could be found. I think everyone had a 6 to 12 month timeline on that, but Disney can move fast when it wants to.
Effective today Bob Chapek has been named Chairman, Walt Disney Parks and Resorts. Chapek is a 22-year veteran of The Walt Disney Company, having served since 2011 as President of Disney Consumer Products, driving a technology-led transformation of the Company's consumer products, retail and publishing operations. Prior to that he managed Disney's Home Video/DVD division.
If this move seems familiar it's because Disney already tried this once with moving Paul Pressler from President of the Disney Stores to Disneyland (and then Disney Parks). The implication that the parks are little more than giant Disney stores is clear. Paul and his successor Cynthia Harriss were never quite able to shake themselves of the rules of retail and took their eyes off the real important things at the theme parks. I have a few suggestions for Bob on how to avoid that fate at the end of this article.
It's true that this could be a move to expand Bob's horizons and groom him for additional responsibility within the company. The good news is that merchandise mix at the parks is one thing the parks are generally doing well (the Big Hero 6 mix was a failure, alas). I don't know much about Bob, this could a perfect fit for him, and I hope it is, but history hasn't been kind on similar moves.
"Under Bob's leadership, Consumer Products has seen great success, focusing on brands and a franchise-driven strategy while launching new products and retail experiences that combine technological innovation and creativity," Disney CEO Bob Iger said. "He is an experienced and versatile executive well-suited to lead Parks and Resorts into the future."Read More »Bob Chapek moves from Disney Stores to Disney Parks Chair