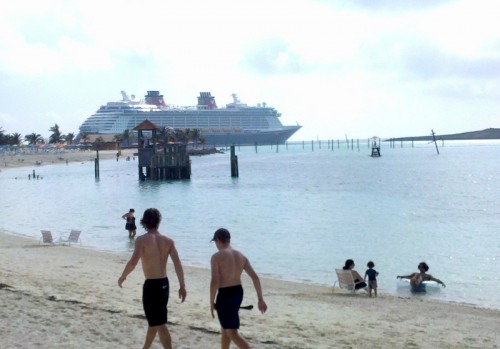 After a beautiful sail out for the Disney Fantasy and some speculation as to the eventual disposition of the Disney Wonder, everyone was waiting for the next shoe to drop. Now it has. We have the official word that in 2013 the Disney Cruise Line will use a Miami port for some cruises, making for the first time two Florida ports were in simultaneous use. Additional ports include Barcelona, Spain and Galveston, Texas.
Booking for 2013 cruises opened yesterday and we now know that The Disney Dream and Fantasy will operate out of Port Canaveral. The Disney Wonder will operate out of Miami exploring the Caribbean in 4 and 5 day cruises. The Disney Magic will spend 5 months touring the western gulf of Mexico and then head to Europe for a Mediterranean cruise.
With 3 ships calling on Castaway Cay, Disney's private island, things could get interesting. They're certainly going to require more cast members to staff and maintain the island.
The full press release is below the cut:
Read More »Disney announces new Ports for Cruise Line and Return to Europe