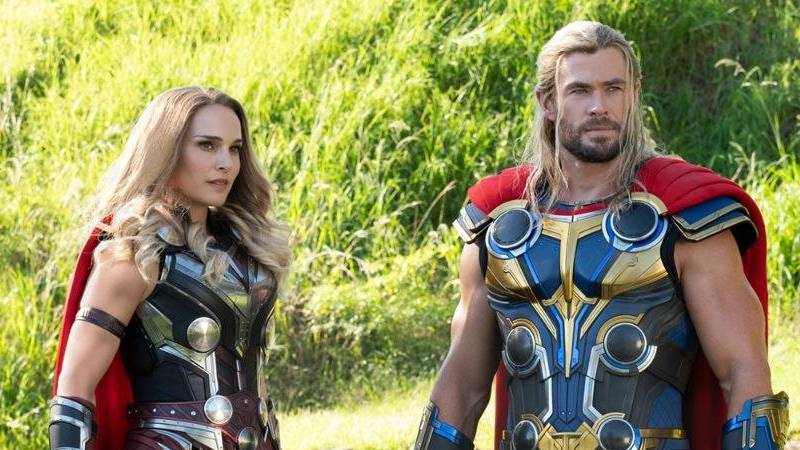 As we get closer to the release of Marvel's "Thor: Love and Thunder," more news is starting to trickle out, like the release of new images from the film.
The first is from Empire Magazine, which shows both Thor Odinson and Jane Foster standing side by side, both dressed in their battle outfits: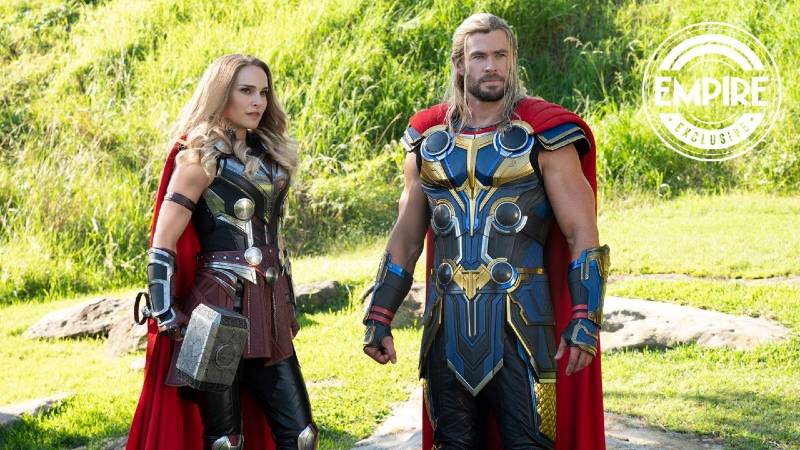 As you can see, both are looking incredibly buff, which is a change from the last time we'd seen both on film.
Foster hasn't appeared in Thor's life since 2013's "Thor: The Dark World" (save the brief back of her head in "Avengers: Endgame" when Thor and Rocket went back in time).
And when he first sees her, she's not "Jane the astrophysicist" but Jane as The Mighty Thor.
---
In the Empire article, director and star Taika Waititi says about Jane's reappearance: "It's been about eight years. She's had a whole other life, and then the love of your life comes back on the scene, and is now dressed like you. It's a real mindf*ck for Thor."
Jane Foster weilding the powers and Mjolnir is a storyline in Jason Aaron's acclaimed comics "The Mighty Thor" from 2015.
In borrowing from those comics, Waititi says, "I didn't know we were going to use the storyline of the Mighty Thor character until we started working out the actual story."
"I was writing and it was like, 'Wouldn't it be kind of cool to bring Jane back into the storyline?' You don't want Natalie coming back and playing that same character who's walking around with science equipment. You know, while Thor's flying around, she's left on Earth, tapping her foot going, 'When's he going to be back?' That's boring. You want her to be part of the adventure."
---
The second image, shows Thor in meditation, possibly as part of his self-journey to enlightenment hinted at in the film's teaser trailer released last month.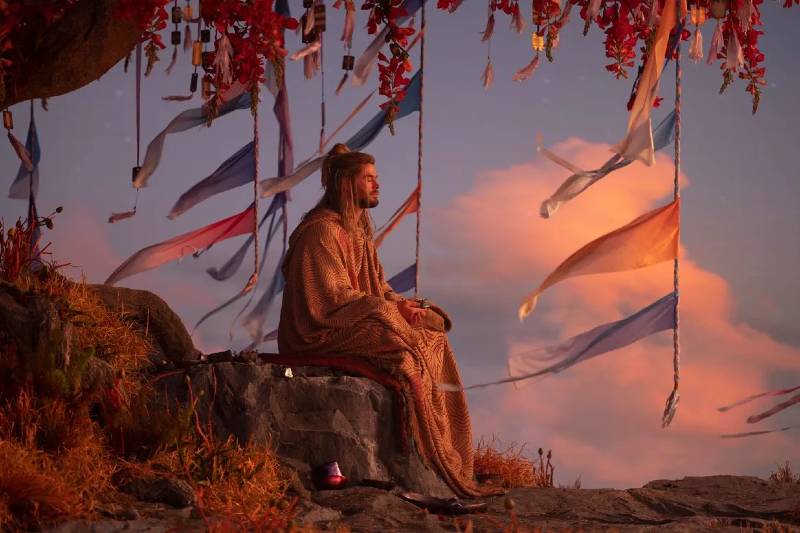 ---
And finally, Marvel has released a companion poster to the first one released of Thor on the mountain wielding Stormbreaker amidst lighting bolts. This one has Jane in a similar pose with Mjolnir: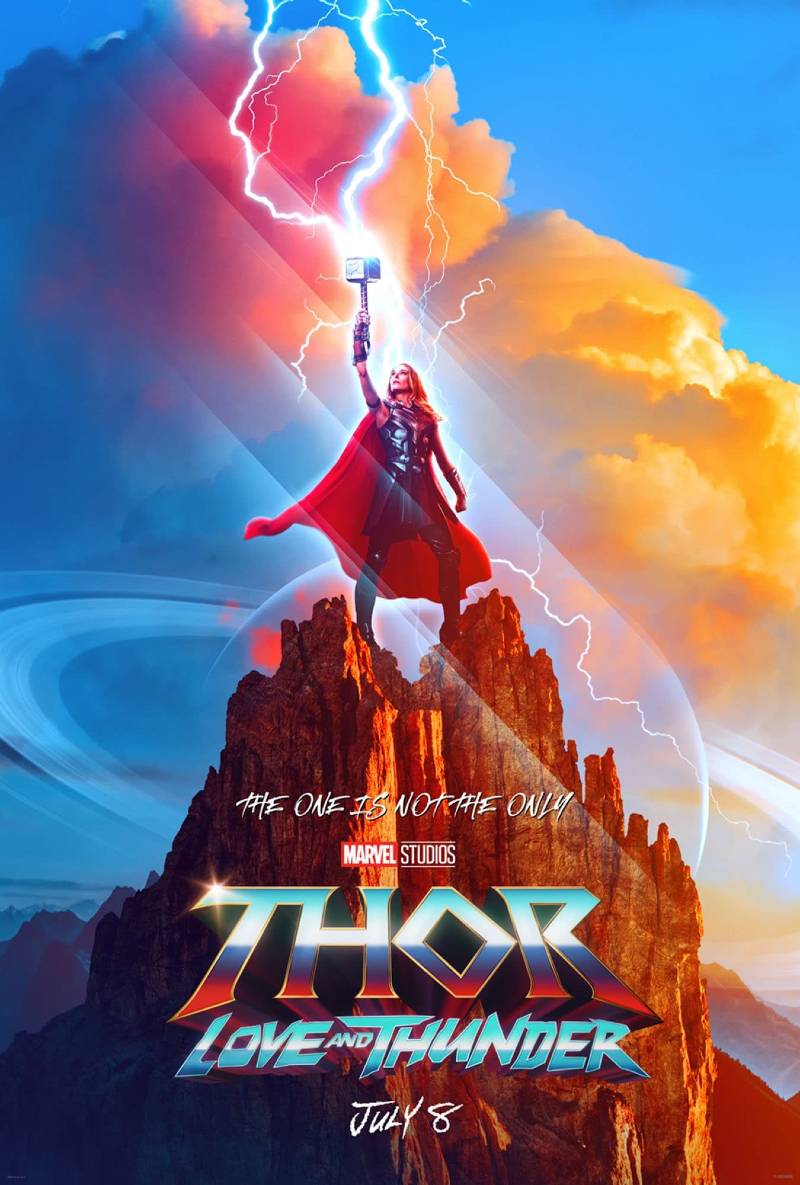 ---
A side by side shows the poster wording plays off each other. "The One and Only" says Thor's poster. "The One is Not the Only" replies Jane's poster: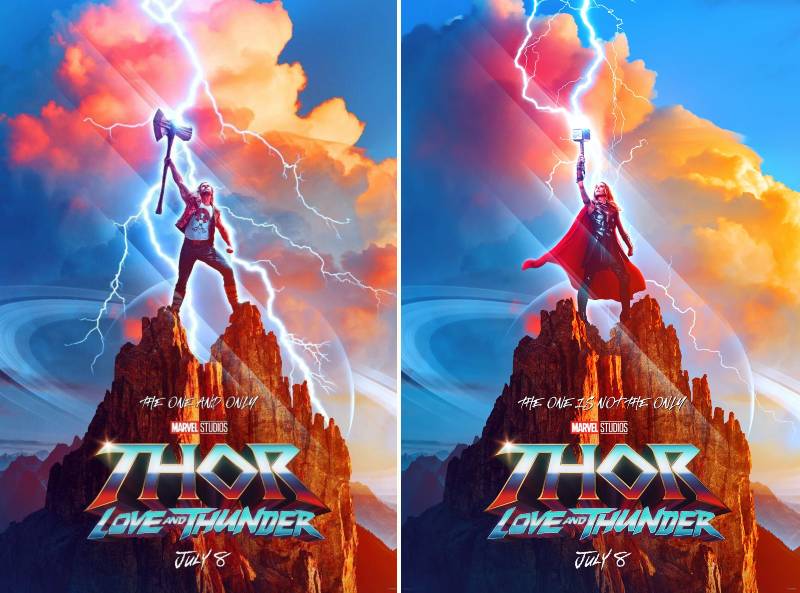 ---
"Thor: Love and Thunder" is due in theaters this summer on July 8, 2022. It is the fourth Thor movie in the MCU, and the second with director Taika Waititi.
It takes place following the events of 2019's "Avengers: Endgame," and stars Chris Hemsworth, Natalie Portman, Tessa Thompson, Taika Waititi, Chris Pratt, Pom Klementieff, Dave Bautista, Karen Gillan, Vin Diesel, Jaimie Alexander, Sean Gunn, Jeff Goldblum, and more.