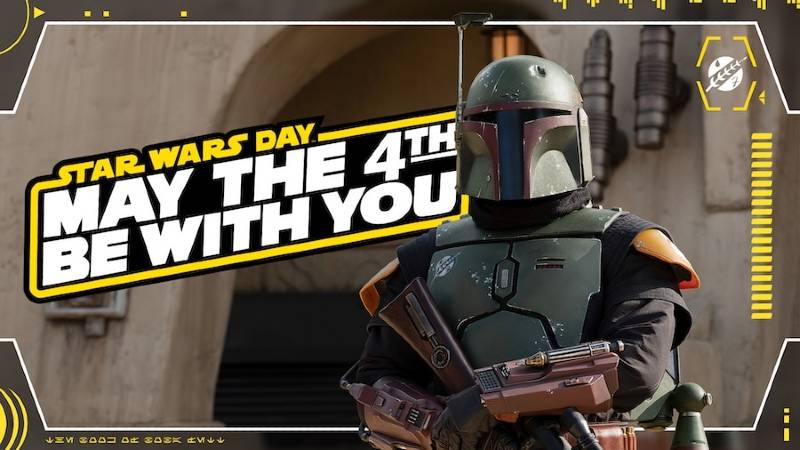 Today is designated as #StarWarsDay due to it being May 4th (or as Star Wars fans call it, "May the Fourth Be With You"), but at Disneyland and Walt Disney World, guests can stretch out the celebration a bit.
---
At Disneyland, "Space Mountain" has once again become "Hyperspace Mountain" where your mission begins with a briefing from Admiral Ackbar that the Rebel Alliance needs help flying reconnaissance vessels to survey an Imperial Star Destroyer.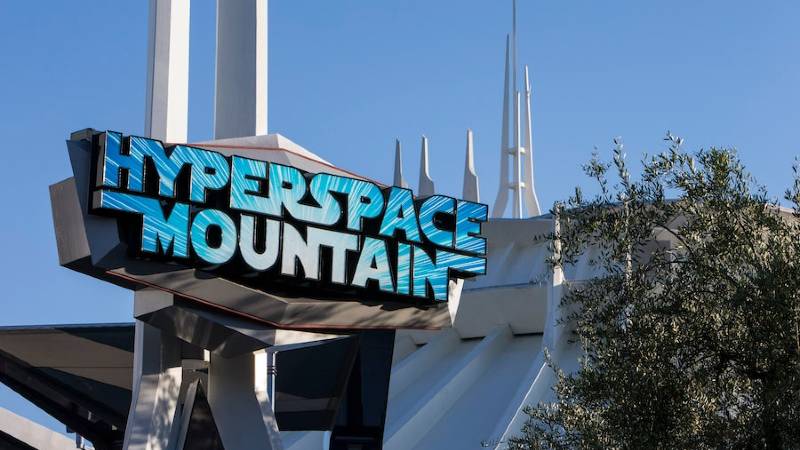 After being escorted into hyperspace by an elite X-wing squadron, you arrive only to find the Star Destroyer waiting with a swarm of TIE fighters.
As Rebel forces valiantly battle Imperial vessels, you're caught up in a barrage of blaster fire. Maneuvers become more intense as you join the Rebel squadron for one final, courageous assault on the menacing Star Destroyer.
It's an epic Star Wars combat scene taken straight from the films…but hurry, "Hyperspace Mountain" will only be at Disneyland through July 4, 2022.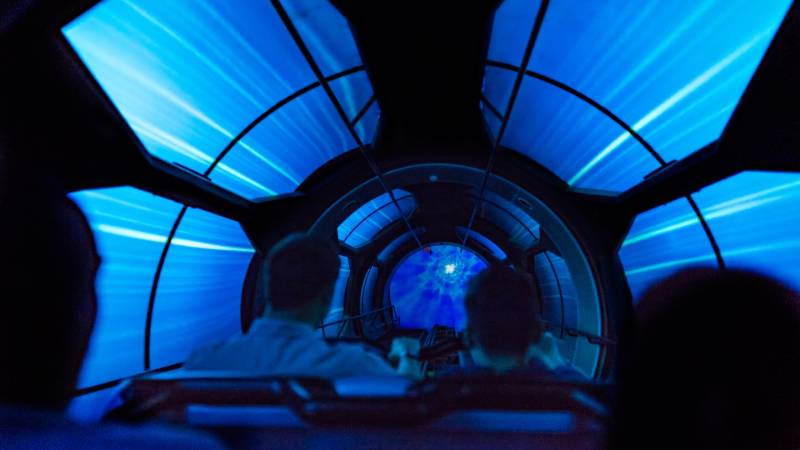 ---
For a limited time, Tomorrowland will also showcase special photo spots celebrating the Disney+ original series' set in the Star Wars galaxy.
You can take your picture sitting on a replica of the palace throne from "The Book of Boba Fett," as seen below with Ming-Na Wen. Nearby, recreate the moment in season two of "The Mandalorian," when Grogu connected with the Force at the ancient Jedi temple on Tython.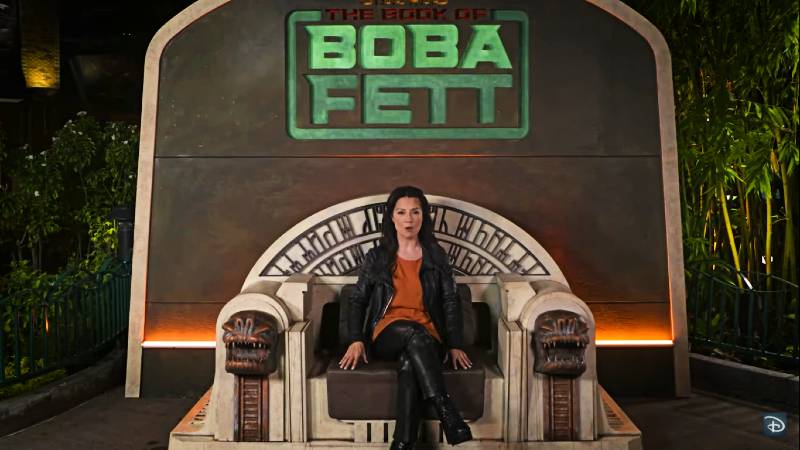 ---
Disney PhotoPass photographers will be offering limited-time Magic Shots featuring Stormtroopers and K-2SO in Tomorrowland, too. Meanwhile a Grogu Magic Shot is located on the outer edges of the galaxy, on your way to Batuu.
There will also be plenty of Galactic treats to fuel up your adventures throughout Disneyland, and an edible display at Disney's Grand California Hotel's lobby to check out.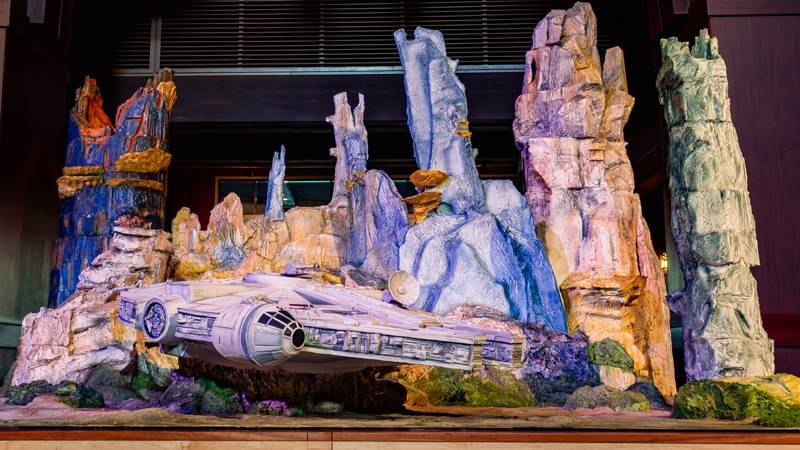 ---
Speaking of Photopass Magic Shots, guests visiting Walt Disney World will find four new photo opportunities in Star Wars: Galaxy's Edge at Disney's Hollywood Studios.
These shots include:
A holopuck that can reveal the details of your next bounty.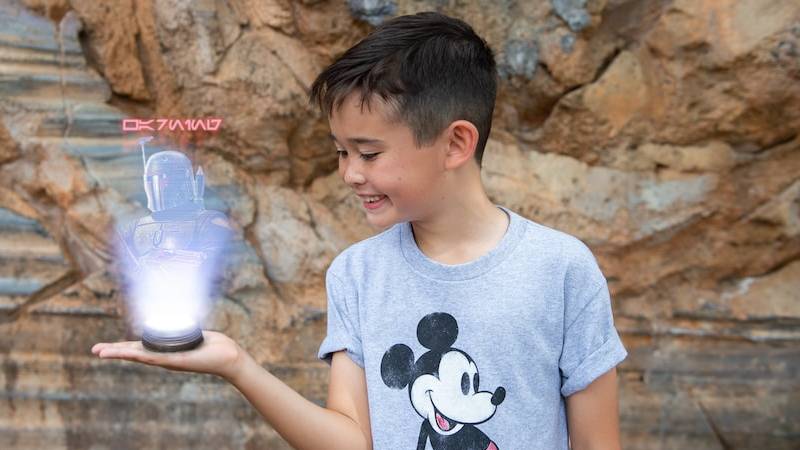 A lightsaber training droid (hopefully you'll look more thrilled).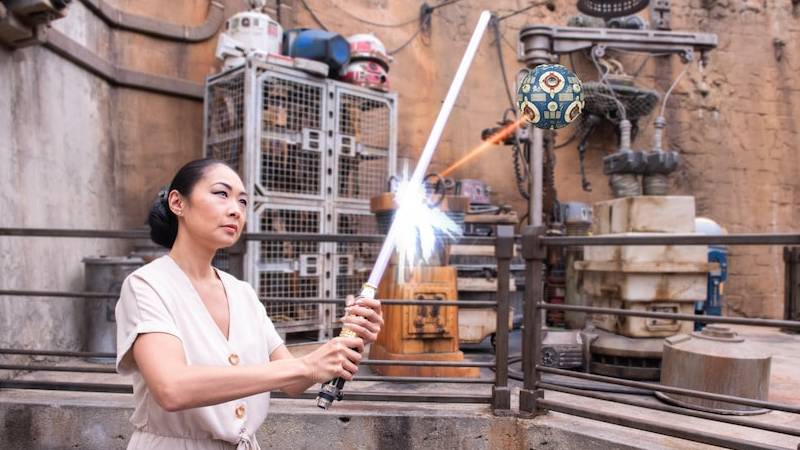 A lightsaber to pose with, including Mace Windu's purple lightsaber.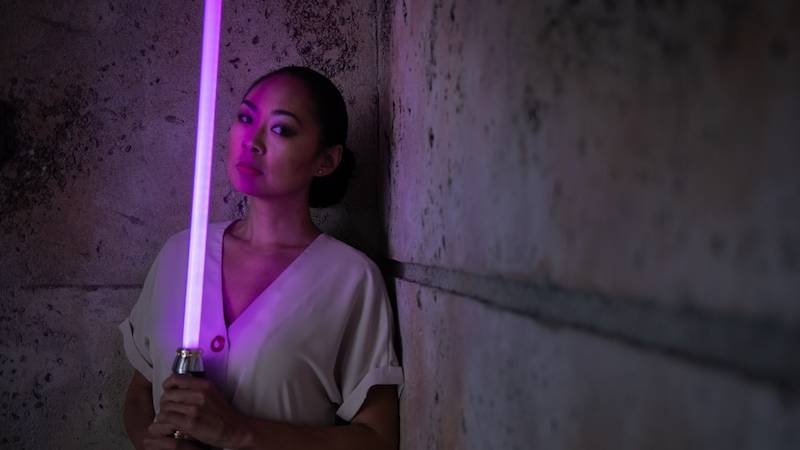 Boba Fett's Firespray Gunship in the sky above. I think this one looks fun!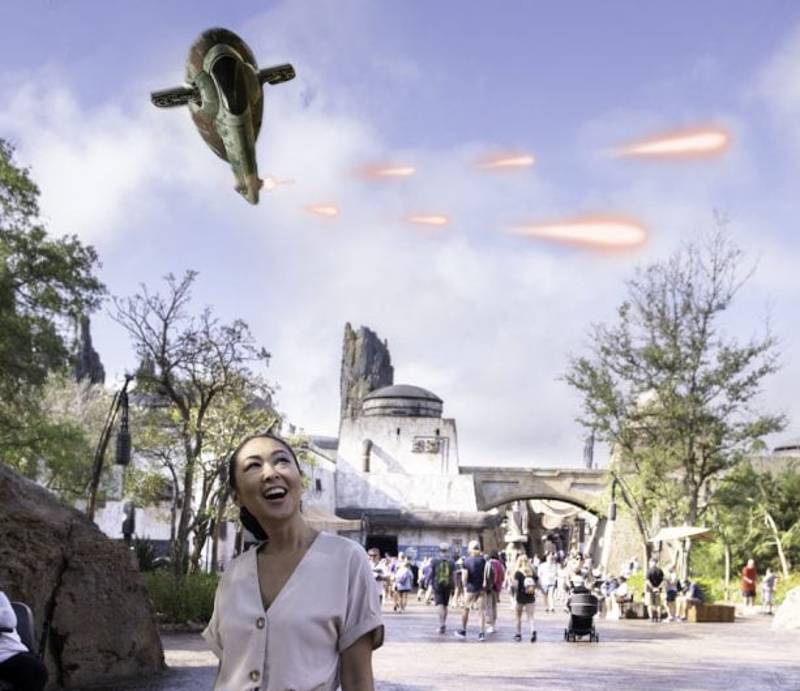 ---
Walt Disney World will also have a plethora of tasty Star Wars treats available for a limited time.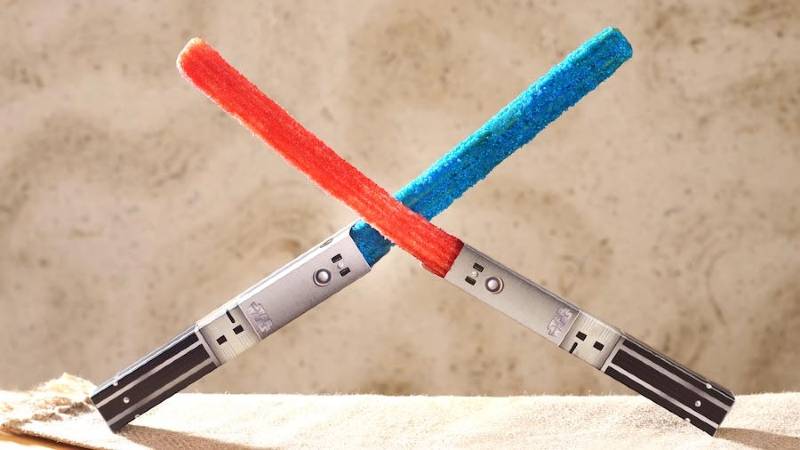 ---
Both parks (as well as shopDisney) will also have new Star Wars merchandise, ranging from shirts celebrating "May the 4th Be With You":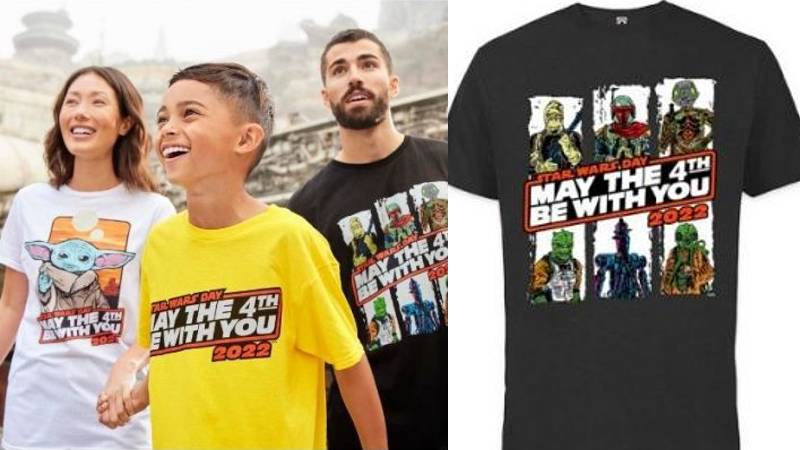 To the new Star Wars Founder's Day collection, inspired by the Batuuan holiday, Black Spire Day, and more: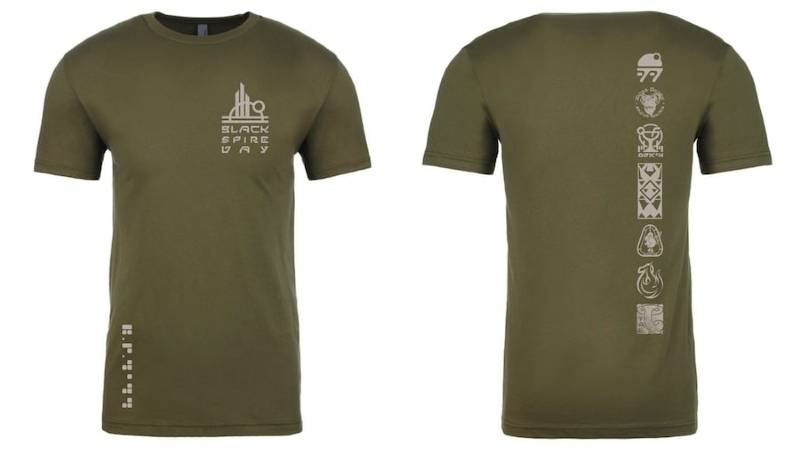 ---
Disney Parks has announced the Star Wars Text-To-Speech voices have returned for #StarWarsDay, and will be available to use through May 15, 2022.
---
Finally Walt Disney Records released a video for DCappella's "Cantina Band," their fun take on the song composed by John Williams which appeared in the 1977 film, "Star Wars: A New Hope".
This marks the first time an outside film crew was permitted to shoot within Oga's Cantina in Star Wars: Galaxy's Edge at Disney's Hollywood Studios.
---
How are you celebrating #StarWarsDay? Are you at the parks or just feeling the Force at home? Let us know in the comments.