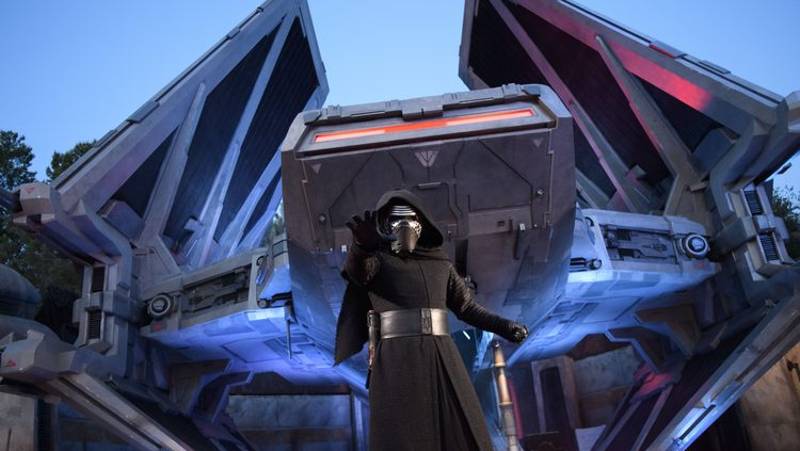 The last "Disneyland After Dark" event of the Spring will take place in May 2022, as "Star Wars Nites" return for three evenings.
"Star Wars Nites" will take place May 3, 4, and 27 at Disneyland. The last Nite will coincide with the official "Star Wars Celebration" fan convention, which is happening this year at the Anaheim Convention Center.
That means all tickets are already sold out for all three nights, unfortunately.
---
However, if you already have tickets, Disneyland has revealed some of its "Star Wars Nite" food offerings that will be available at Cafe Orleans restaurant: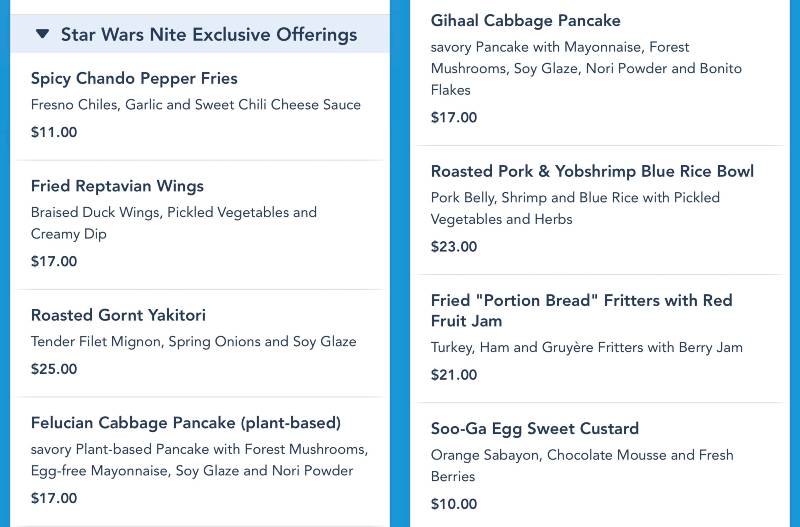 ---
UPDATE: In addition to the above menu, you'll find these Star Wars-themed treats:
Cantina Snack Dog from Refreshment Corner Hosted by Coca-Cola 
Purple Saber Funnel Cake from Stage Door Café
The Dark Stuff from Red Rose Taverne
Dathomirian Cannelloni at the French Market Restaurant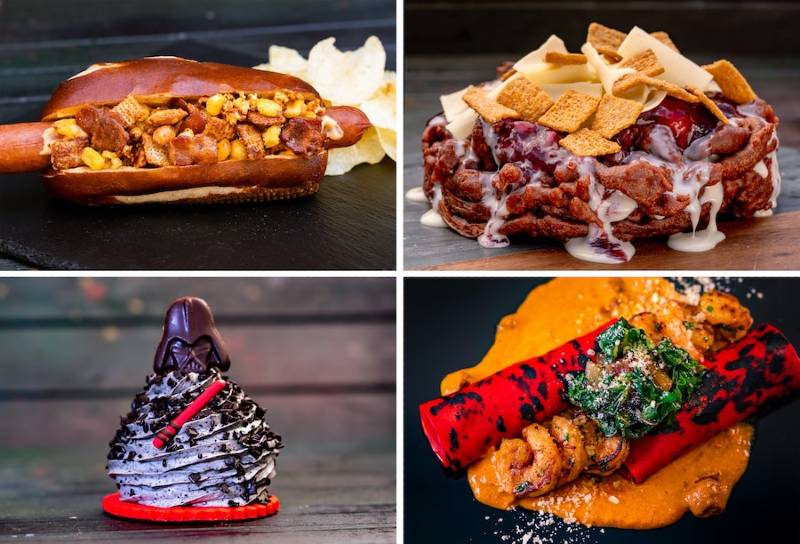 ---
"Disneyland After Dark" events take place after regular park hours and feature unique themes, fun festivities, special nighttime entertainment, access to most attractions with reduced wait times, and more for guests to enjoy for four hours.
Guests will also receive unlimited digital downloads of Disney PhotoPass photos taken during the party, plus commemorative keepsakes including a souvenir credential.
I really wish they had "Star Wars Nites" as Walt Disney World…or even better, bring back "Star Wars Weekends"!
If you go to Disneyland's "Star Wars Nites," we hope you have a great time! May the Force Be With You!