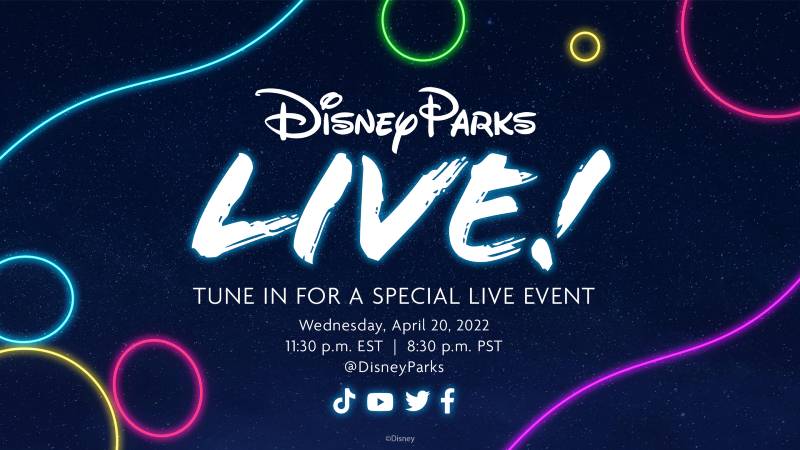 It's been a bit since Disney Parks hosted a live stream event, but yesterday, they broadcast across their social media that there was going to be one tonight, April 20, 2022.
Billed as a "Special Live Event," it will take place online at 11:30pm EST/8:30pm PT.
What will they be streaming? They haven't said.
That's right…tonight's live stream is so secret, it looks like viewers won't know what it is until it starts.
---
Educated guesses point to the live stream coming from the west coast, where several nighttime shows are about to return for guests to enjoy.
This Friday, April 22, the milestone 50th anniversary of "Main Street Electrical Parade" returns to Disneyland Park, along with the "Disneyland Forever" fireworks spectacular. Plus "World of Color" also returns to Disney California Adventure.
Could this secret live stream be a preview of one or more of these shows returning to Disneyland in two days?
The only clues are the times and the design of the graphic above. The colored lines on the graphic above kind of look like the "Main Street Electrical Parade" lights at night, don't they?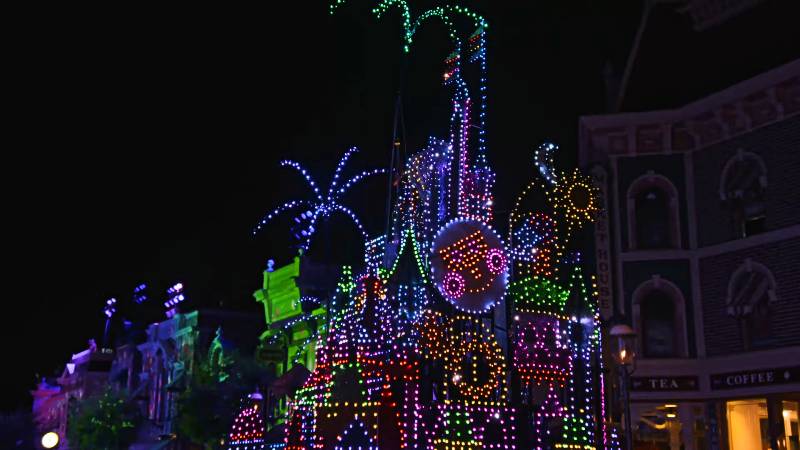 ---
I know Walt Disney World has some exciting stuff coming up in the near future, like "Guardians of the Galaxy: Cosmic Rewind," but nothing is ready enough to warrant a special live stream event.
Not to mention, all four Florida parks are closed by 11:30pm ET tonight.
---
If you're curious, like me, you can catch the Disney Parks live stream on their TikTok, YouTube, Facebook, and Twitter.
Tune in and we'll find out together. In the meantime, if you have any guesses about the live stream, leave them in the comments.