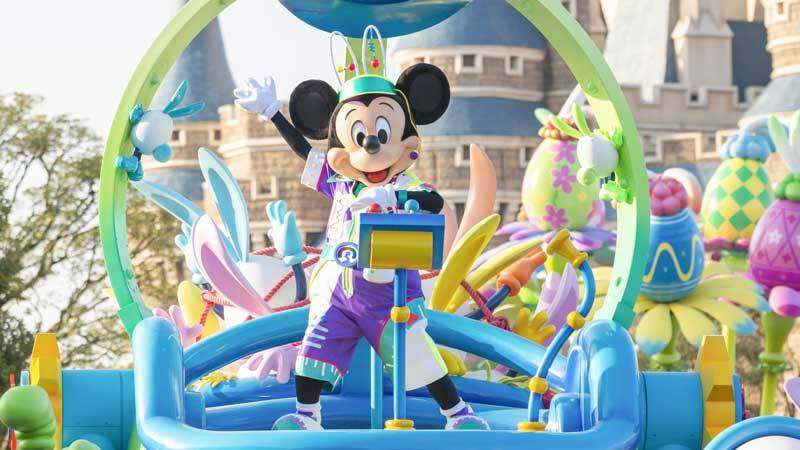 Tokyo Disney Resort is celebrating Easter 2022 with a few themed food items, and the return of its Spring parade, "Usatama on the Run!"
For the first time in three years, "Usatama on the Run!" will be held daily at Tokyo Disneyland through June 30. The name "Usatama" is coined from the Japanese words usagi (rabbit) and tama (egg).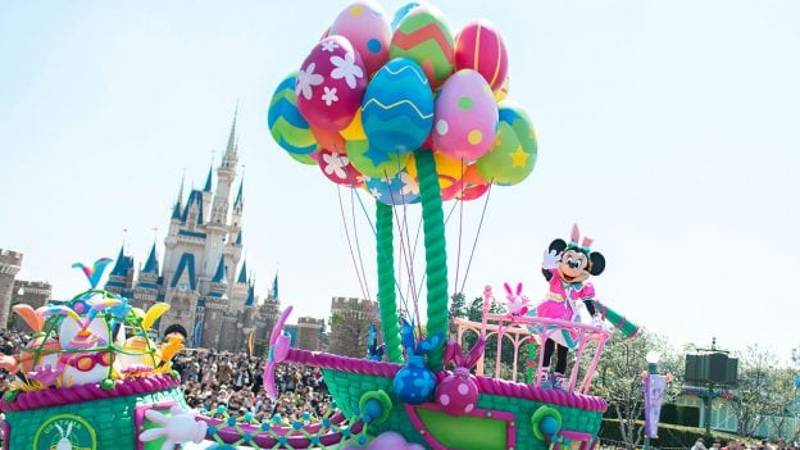 The parade features various Disney characters, including Mickey, Minnie, Chip, Dale, Max, the White Rabbit, and more on various floats shaped like Easter/Spring baskets, chasing down the bunny-eared egg "Usatamas."
The parade starts at 4pm, and runs for about 30 minutes.
---
Here is a video of the 2017 edition of "Usatama on the Run!":
---
Before or after the parade, guests can also indulge in the following Easter-themed dishes and treats at Tokyo Disneyland:
Center Street Coffeehouse (available through June 30)
Steak Plate: Sirloin steak with Japanese sauce, buttered rice, and shirred egg with cheese sauce and vegetables (New)
Ice Cream Cones (available through June 30)
Double Berry Sundae: A berry-filled sundae with a hidden motif of "Usatama" (New)
Sweetheart Cafe (available through June 30)
Special Set: Salmon and egg sandwich with a peach jelly dessert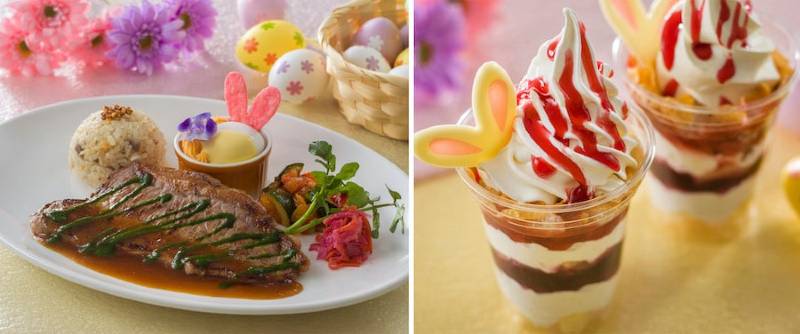 ---
Finally, visit the gift shops before you leave the park to purchase your own Usatama-themed merchandise, like shirts and cute Usatama plushes.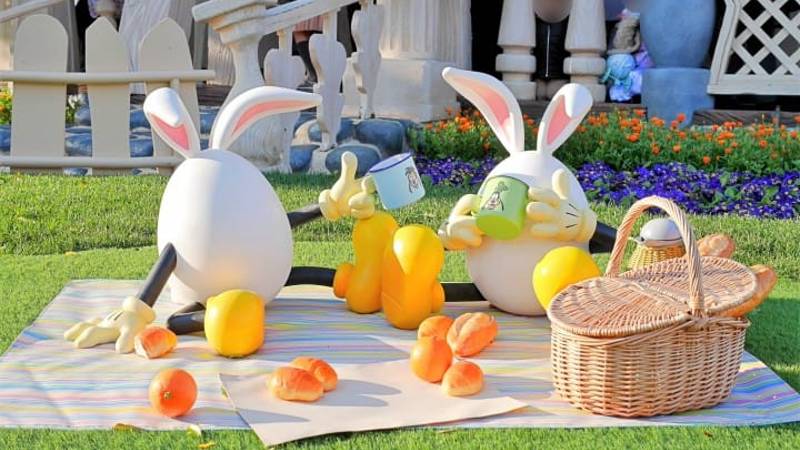 ---
The nice thing is you still have time to visit to enjoy the "Usatama" fun, as everything, including the food, will be available for several months.