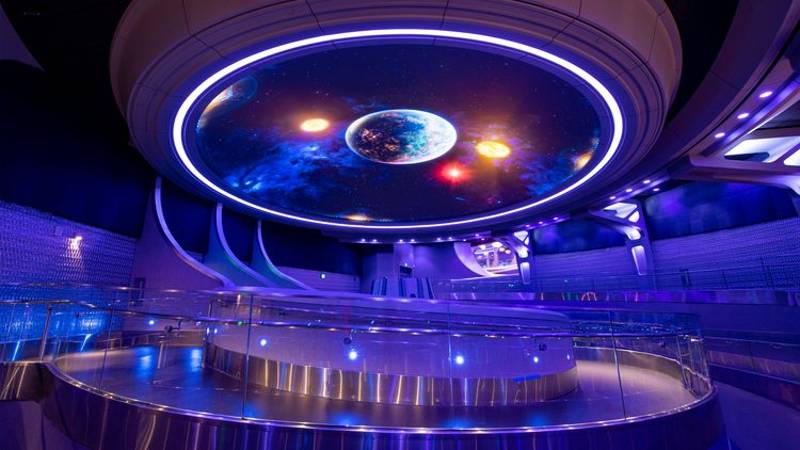 Late last night (March 30), Disney dropped some new images and video last night of the upcoming "Guardians Of The Galaxy: Cosmic Rewind" attraction coming to EPCOT, from a room called the "Galaxarium."
Part of the ride's queue in the "Wonders of Xandar" Pavilion, the "Galaxarium" is an observation room of the entire galaxy where you'll see both Earth and Xandar on screens.
It's part of the "Xandar Gallery," where guests will discover more about the Xandarian people, culture and history, including the Guardians of the Galaxy members.
---
Here are the photos released of the "Galaxarium," including one showing Peter Quill's "Awesome Mix: Volume 1" cassette tape in the space graphics: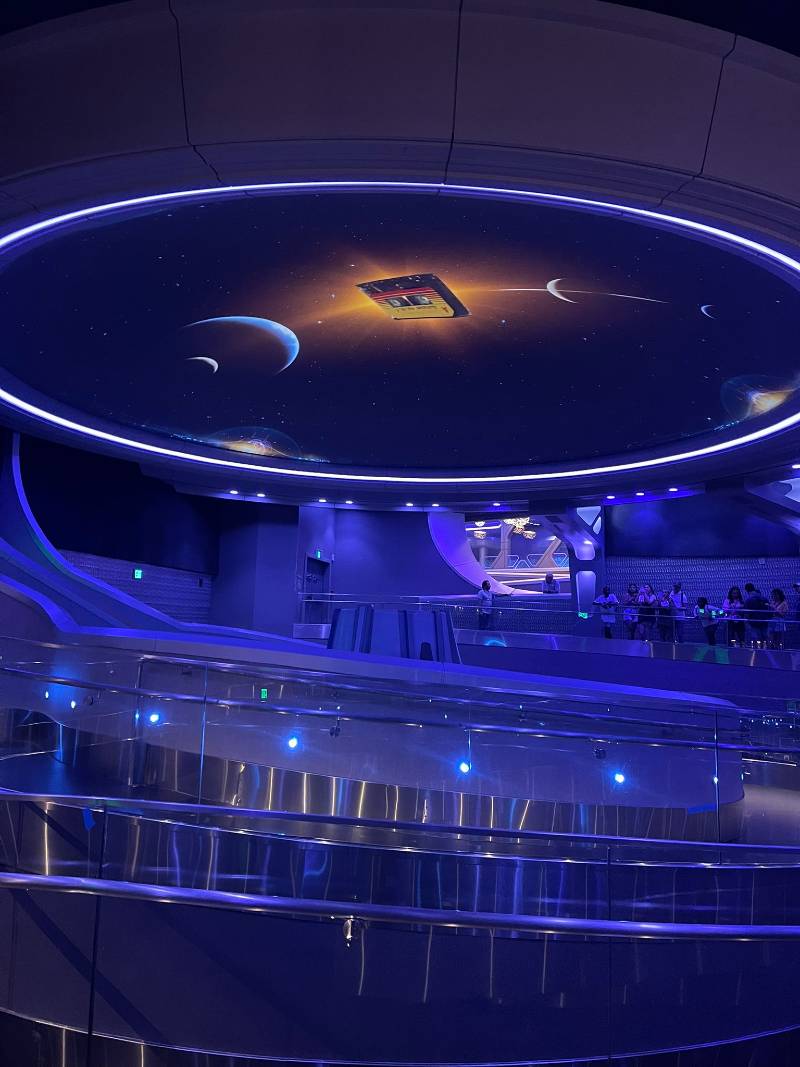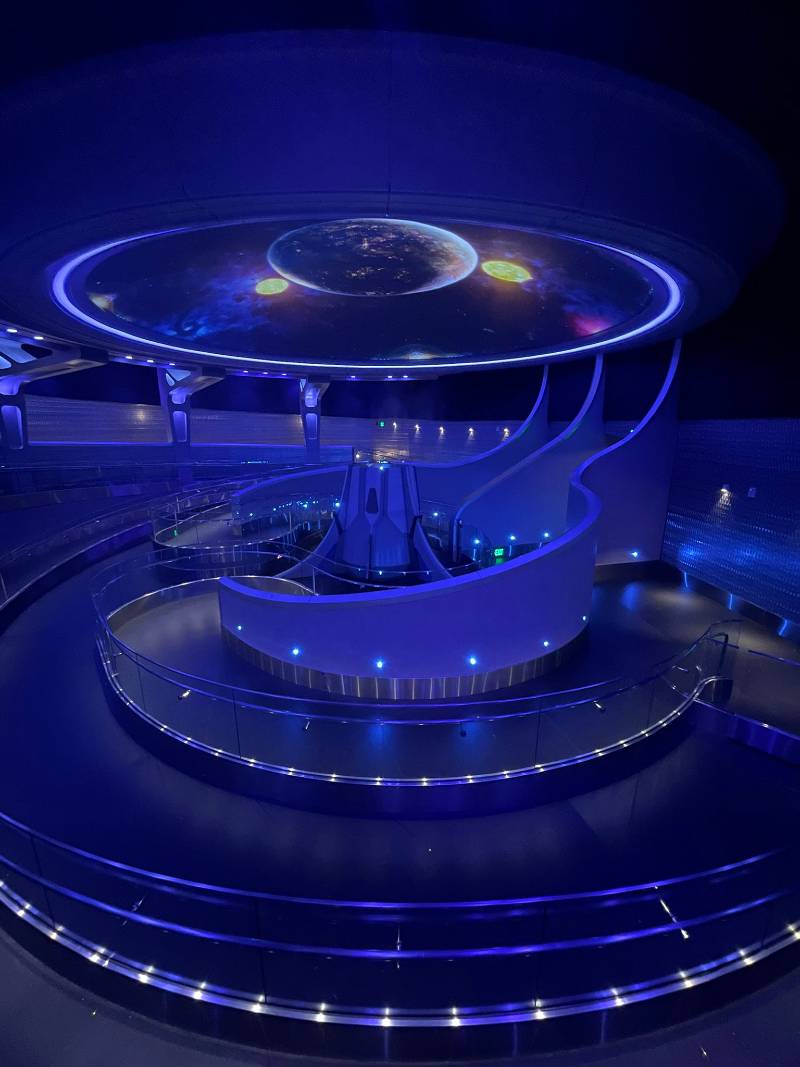 ---
They look really close to the artist rendering we were first shown by Josh D'Amaro, Chairperson of Disney Parks, Experiences and Products, at last November's Destination D23: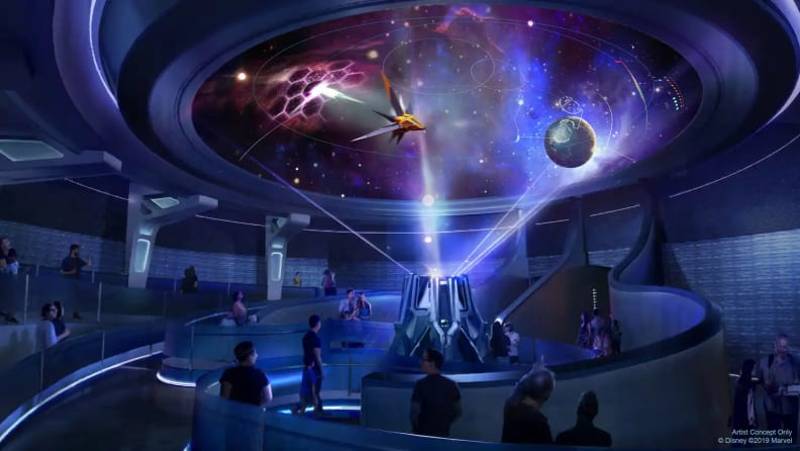 ---
Disney released a short video to go with the photos, showing the view as if you were walking the queue (it may take a bit to load):
And here's another video showing the walk inside:
Looks pretty cool, eh?
---
In addition to the "Galaxarium" photos, Disney shared a final photo of the backside of the Nova Corp Star Blaster ship that sits outside the pavilion, showing the detail of the ships engines: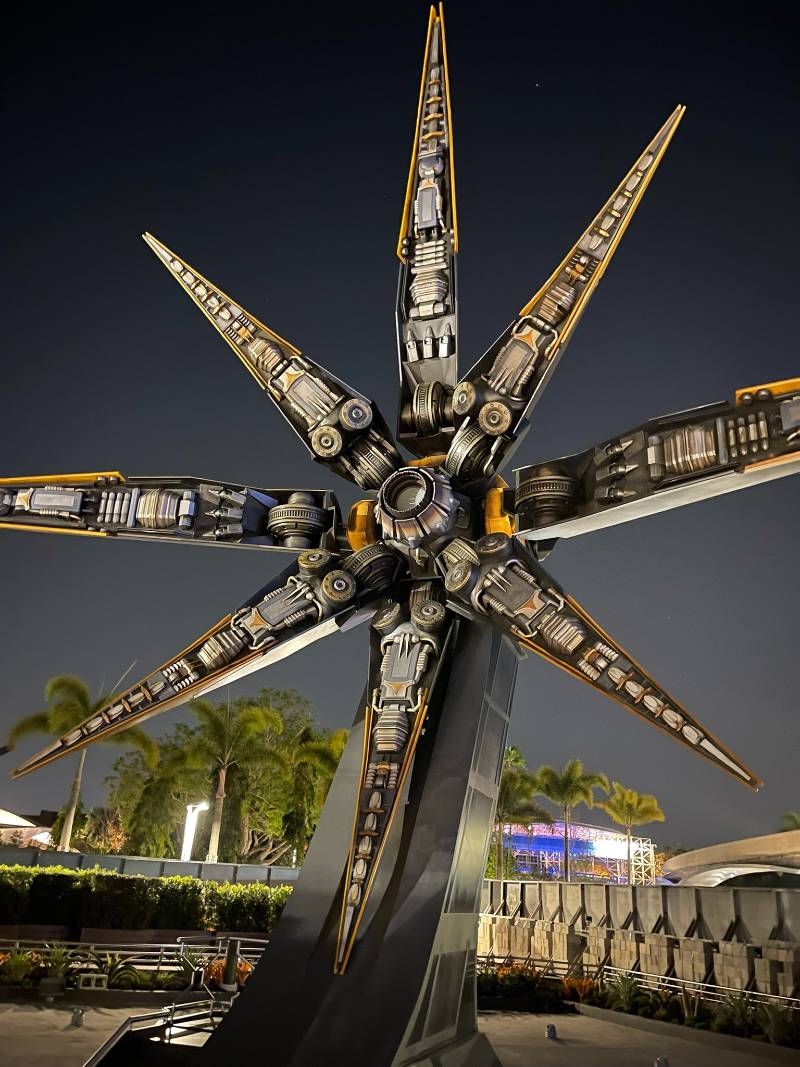 ---
"Guardians of the Galaxy: Cosmic Rewind" is set to open this summer in the park's recently renamed World Discovery Neighborhood, at the site of the former Universe of Energy pavilion.
It will be one of the longest fully enclosed coasters in the world, and feature the first-ever backward launch for a Disney coaster, as well as omnicoaster ride vehicles that can rotate riders 360 degrees while traveling at high speed along the track.
Guests will arrive at the boarding area via the "Xandar Gallery," where they will also receive a video greeting by Nova-Prime Irani Rael, the Xandarian leader and commander of the Nova Corps. Actress Glenn Close will reprise her film role of Nova-Prime.
---
Are you excited to ride "Guardians of the Galaxy: Cosmic Rewind"? Let us know in the comments!