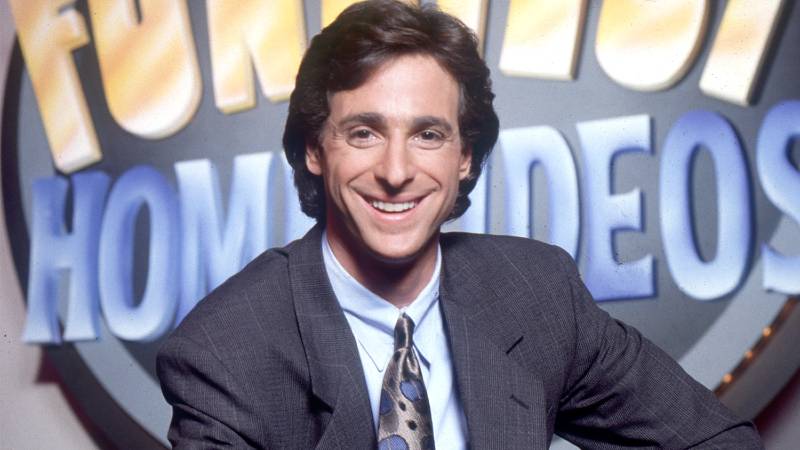 Word comes this weekend from ABC that it's Sunday night staple, "America's Funniest Home Videos" has decided to air Bob Saget remembrance segments for the remainder of the season.
The show first aired a short tribute to Saget at the beginning of last week's (Jan 16) episode, which aired a week after the comedian and actor's passing on Jan 9 in Orlando.
In a press release, executive producer Vin Di Bona decided earlier this week that there was too much prime PG-rated Saget material in the vault from Saget's eight-year run not to share more on the air.
I'm sure the ratings from the tribute piece helped the decision to continue to air the material, as well.
---
The weekly segment will be titled "AFV Remembers the Saget Years," and it will air at different times in the show each week for the remainder of the 2021-2022 season, starting tonight.
That different times decision was probably made so viewers wouldn't just tune in to see Saget's segment, then turn to another program. Smart move, as plenty of his fans are interested in seeing these older clips, and it's a nice retro-look at this talented comic.
---
Saget was the original host of "America's Funniest Home Videos" from it's first special in 1989, through the first eight years of the show. He left the series in 1997.
Here is an online tribute the show released following Saget's passing:
---
Will you be tuning in to "America's Funniest Home Videos" to see the Bob Saget clips? Let us know in the comments. And if you missed it, yesterday his co-star John Stamos released his heartfelt eulogy from Saget's funeral.