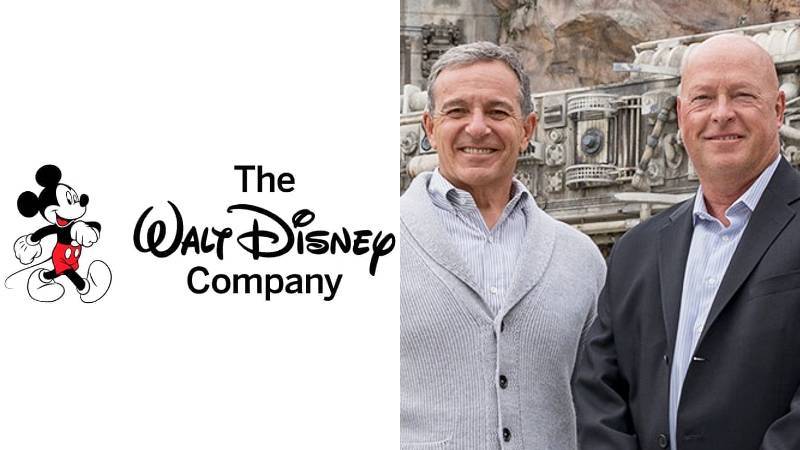 The Walt Disney Company has disclosed the executive compensation for CEO Bob Chapek and former CEO Bob Iger, who ended his tenure at the company at the end of last year, and both received way more in 2021 than the previous year.
Disney disclosed the top executives' compensation in a regulatory filing with the Securities and Exchange Commission, and the compensation packages are higher in 2021 partially because Chapek and Iger did not take bonuses in fiscal year 2020 due to the pandemic.
Chapek, who recently outlined his 2022 goals for the company, received a compensation package for 2021 that $32.46 million, compared with $14.1 million in the previous year where the pandemic first started affecting the company.
Chapek's base salary was $2.5 million (up from $1.8 million in 2020). His compensation include $10.2 million in stock awards, $3.75 in stock options and a $14.3 million cash bonus, according to Disney's filing.
Former CEO Bob Iger, who exited Disney as executive chairman on December 31, 2021, raked in a total compensation package worth $45.9 million, versus $21 million the year prior.
This included $3 million in salary for the most recent fiscal year (up from $1.6 million the year prior and the same as in 2019), along with a $22.9 million cash bonus, plus $9.5 million in Disney stock and $9.3 million in other stock options.
Various other top executives also received packages in the millions.
For the fiscal year 2021, Disney posted revenue of $67.4 billion (up 3%) and net income of $2.0 billion (versus a net loss of $2.8 billion in 2020).
The Walt Disney Company will discuss its fiscal first quarter 2022 financial results via a live audio webcast on Wednesday, February 9, 2022.
It's also worth noting Disney isn't the only company to pay their top executives packages like this, but it is jarring on the heels of recent price hikes at the theme parks, and other cost-cutting moves at the company.
What are your thoughts? Do you feel Chapek and Iger earned their 2021 paychecks? Are you happy with the direction the company is taking? Let us know in comments.