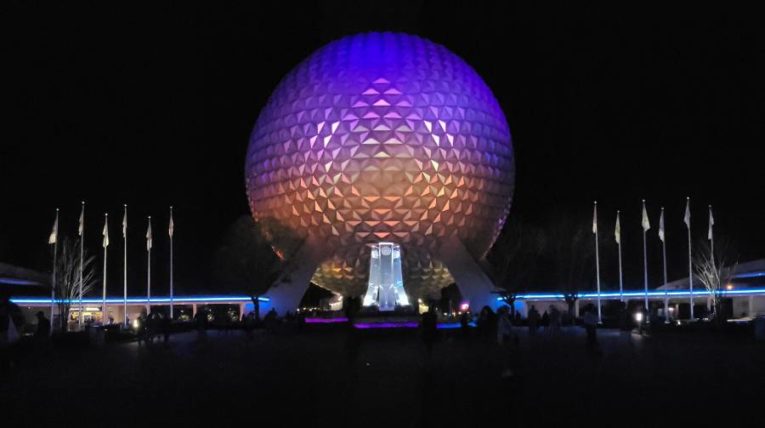 The EPCOT Entrance Plaza is currently getting a design makeover as part of the massive transformation of the park's Future World into three distinct neighborhoods. Last week, Disney's Imagineers revealed a surprise, a new ring of pulsating lights that illuminate the entrance plaza at night.
It's nice that we can still be surprised by the team at Walt Disney Imagineering. In this case a 400-yard ring of dancing illumination.
As it turns out, there has always been a ring of lights in the EPCOT entrance plaza. Originally it was lit by fluorescent tubes in solid white. That ring had fallen out of use and was essentially hidden away for many years.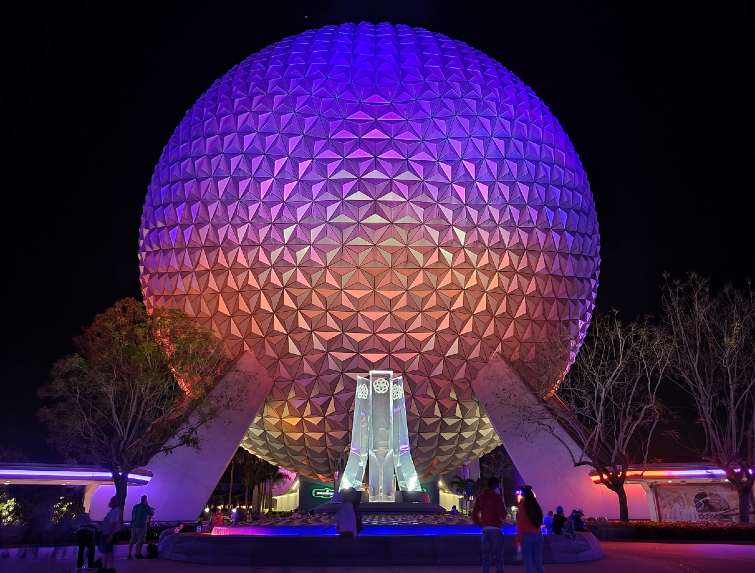 The team at Imagineering replaced it with energy-efficient, LED lighting that generates nearly 3,000 individually programmable points of light. When the show is on, it blends together to create beautiful color gradients and even pulsating patterns.
We stopped by the day after the new lights debuted to see EPCOT after dark for the first time since the new entrance plaza was unveiled. It's absolutely mesmerizing and even inspirational and emotional.
We have two videos to share of the new lights. Here's a video that captures our first encounter with the new ring of pulsating lights:
We love how the ring of lights encircles the entire area with its glow. It also ties into the programming for the new illuminated fountain in front of Spaceship Earth.
According to Imagineer Zach Riddley, the lighting design and color palette that greets guests at the Entrance Plaza will be continued through the three new world neighborhoods of nature, discovery, and celebration.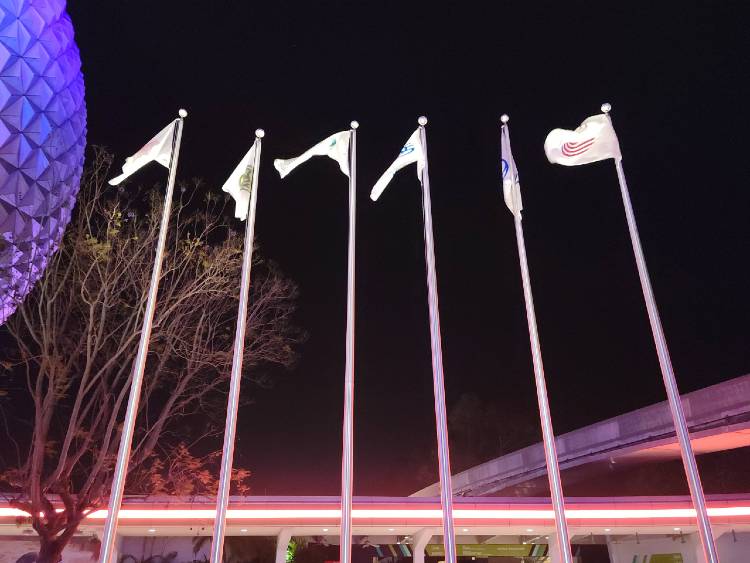 It was also announced that the Spaceship Earth exterior will get a new lighting package as part of the Walt Disney World 50th Anniversary celebration. Unlike the addition to Cinderella Castle, this one will be permanent too.
We filmed a second video, originally a Facebook live-stream. It's a bit longer and explores more of the entrance plaza to EPCOT. It also has the updated soundtrack from the Entrance Plaza in the background
Riddley says the work on the Entrance Plaza isn't completely finished yet. So we'll keep our eyes open for more 'plussing' by the Imagineers.
In the meantime, when you plan your next trip to Walt Disney World, be sure to book some time for EPCOT's newest nighttime attraction.
Previously: New pavilion flags raised at EPCOT Entrance Plaza