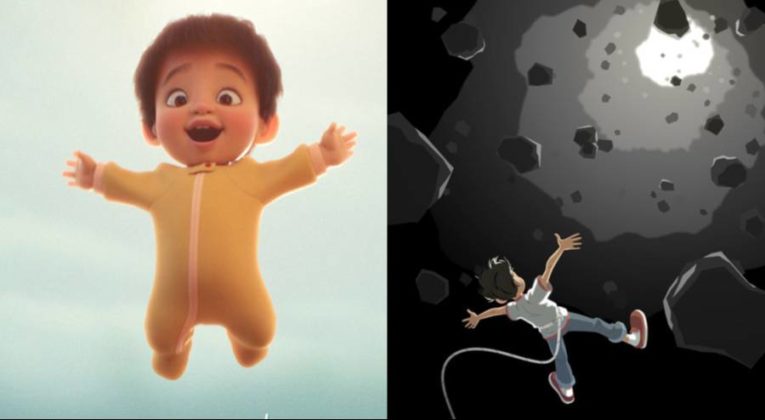 According to reports, violent racist attacks against Asian Americans have grown by as much as 150% in the last year. This is a tragedy we can't let stand in America. We all have to our part to support Asian American owned businesses and elevate Asian American stories.
Pixar Animation Studios, a part of the Walt Disney family of companies, has just released two of its animated short films that tell the stories of Asian Americans with the emotional resonance we've all come to expect from the artists up in Emeryville, CA.
Pixar's Message Included With Both Shorts:
"Pixar Animation Studios and the SparkShorts filmmakers of 'Float' & 'Wind' are in solidarity with the Asian and Asian American communities against Anti-Asian hate in all its forms. We are proud of the onscreen representation in both these shorts and have decided to make them widely available, in celebration of what stories that feature Asian characters can do to promote inclusion everywhere."
Float
Float a SparkShorts from Pixar is one of the first things I watched when I got Disney+. Written and directed by Bobby Rubio. It is the fourth film in the SparkShorts series and was released simultaneously with the grand opening of Disney+.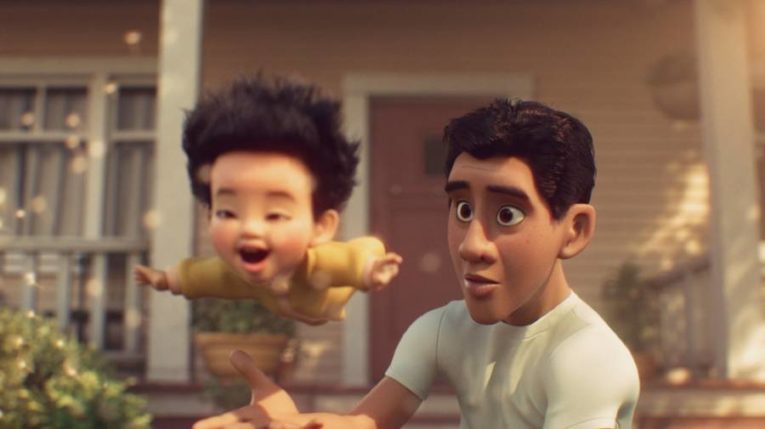 In writing the story of a boy who could fly,, Rubio was inspired by his son who has autism. The father is afraid of what others think about his son because he is different. Can he accept his son despite what others think?
Featuring a Fillopino family, the short was released as part of Disney's efforts to combat a growing trend of racism toward Asian Americans.
Watch 'Float' here:
Plot Summary:
In Float, a father discovers that his son is different from other kids in the most unusual way. To keep them both safe from judgement, Dad covers him and keeps him out of sight—but when his son's ability becomes public, Dad must decide whether to run and hide or to accept his son as he is.
Wind
The second video released by Pixar is the beautiful animated short "Wind." It was the fifth short released as part of the SparkShorts program in 2019. Written and Directed by Edwin Chang.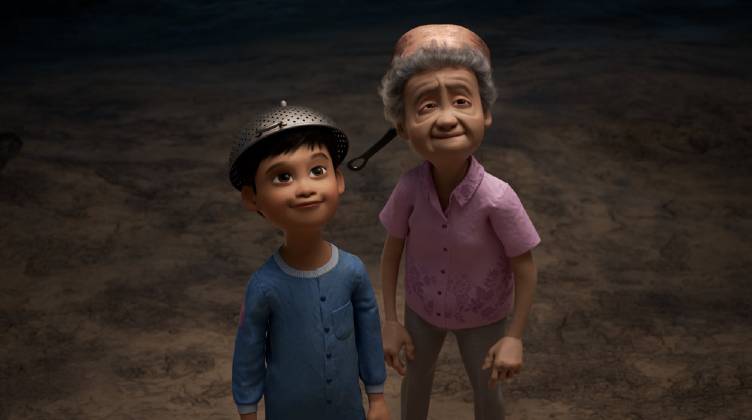 Wind tells the story of a grandmother and grandson who attempt to escape from the bottom of a deep chasm. According to the director, the film is a metaphor for the immigrants' journey.
Grab your kleenex and watch "Wind" here:
According to Pixar Animation Studios President Jim Morris, "The SparkShorts program is designed to discover new storytellers, explore new storytelling techniques, and experiment with new production workflows."
Pixar got its start making animated shorts. Often a director of a heartfelt personal story short length film is selected to direct a feature length full length film (see the upcoming Luca).
We hope Disney and Pixar continues to encourage its animators to tell these very personal stories. Thanks to the company for releasing these two moving animated shorts so more people can engage with the stories of Asian American artists.