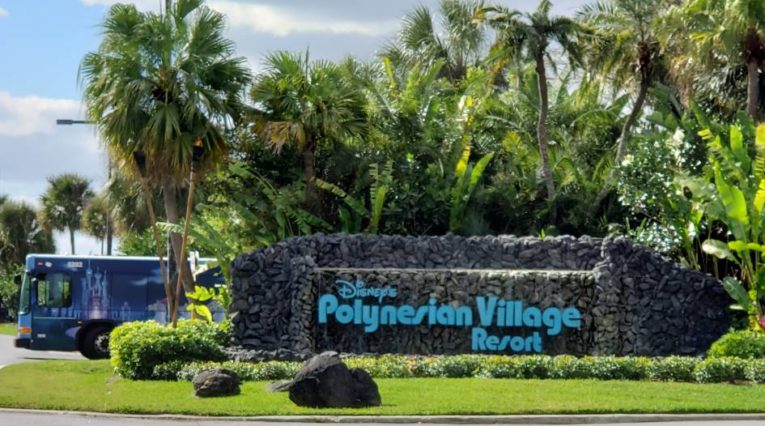 We recently stopped by Disney's Polynesian Village Resort to check in a major construction project that is remaking the hotel's main entrance. The hotel is popular with guests due to the tropical feel guests get from the moment they arrive until departure.
We arrived via boat and then took a walk around the property to check in on all the big construction projects including updating hotel rooms, working on the pool area, and the big project of rebuilding the main entrance to the resort, including replacing the monorail station.
Watch the video of our walk around here:
The hotel portion of the Polynesian is currently closed, but it is open for DVC members. The full hotel is set to reopen later this summer.
The former two story structure that housed the Monorail Station and porte-cochère. It provided some cover for valet and package drop off has been leveled and workers have begun to lay footings for the new structure.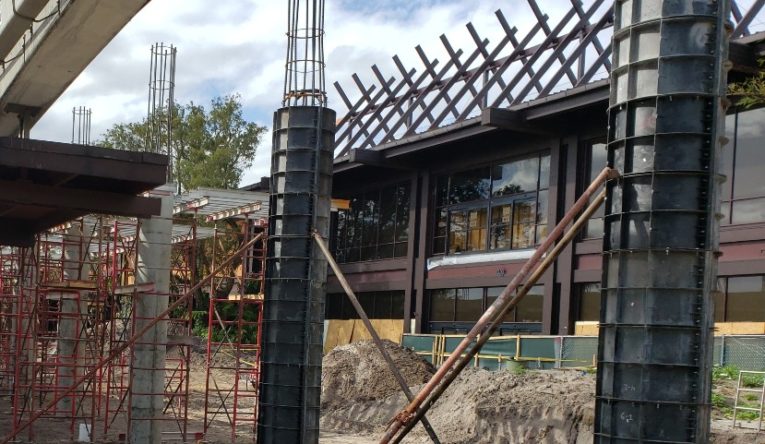 When finished it will give The Great Ceremonial House a new look for arriving guests with a larger capacity for cars and buses.
Also missing are the iconic gardens and waterfalls that used to great guests arriving at the resort. We hope to see new versions return in the finished product.
With the monorail not currently stopping at the resort, there is a bus that will take guest to the Magic Kingdom. You can also take the boat from the usual dock. It goes right from the Polynesian to the MK.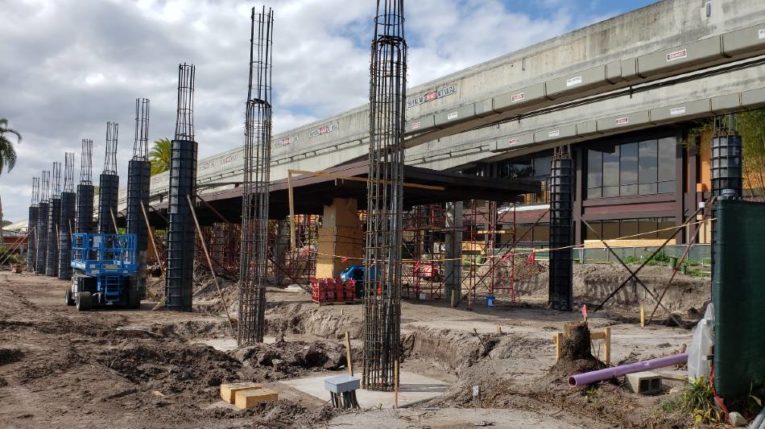 Disney also recently opened the walkway to the Magic Kingdom from the Grand Floridian. Plan for 20-25 minutes of leisurely paced walking, a little shorter if you're a fast walker.
To check in to the resort right now, you have to walk around the side of the Grand Ceremonial House to enter the lobby. Disney also urges guests to take advantage of pre-check in and then just head right to their room.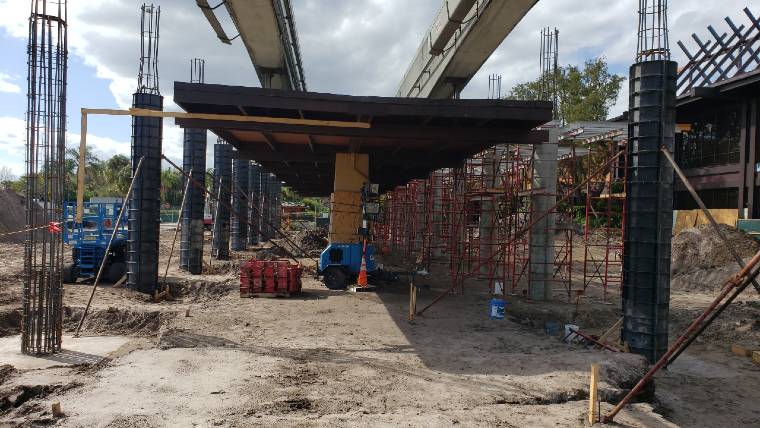 Disney is also taking advantage of the light crowds to do some maintenance on the non-DVC side of the resort and the Polynesian Water Play Area. Both are getting some much needed TLC.
Before coverings were put up in front of the windows, some people were able to spot some Moana theming being added to the room. This will compliment the Lilo and Stitch theme on the DVC side.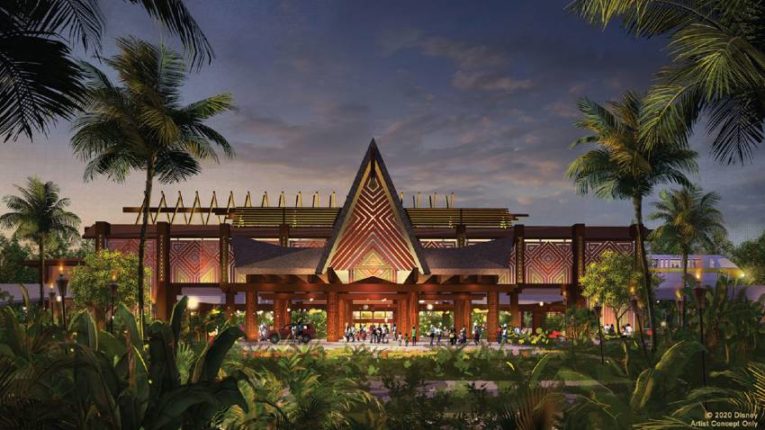 With much of the hotel closed right now, only Kona Cafe, Captain Cook's and Tambu Lounge are open for food (try the gourmet flatbreads at Tambu Lounge). Mobile food orders are recommended.
Have you ever stayed at Disney's Polynesian Village Resort? Do you have a favorite building to stay in?