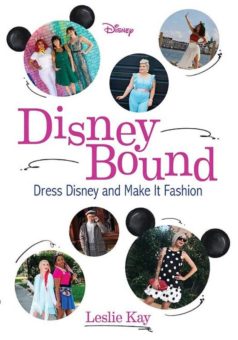 Are you having Disney withdrawals? Missing the costumes and characters that make you feel at home at Disney Parks?
Well, there are likely many Disney characters in your wardrobe.
A Disney-bound (also referred to as a "Bound") is an outfit—but not a full costume—inspired by your favorite Disney character using items that you can find in your own closet or at your local mall.
Disney-bounding is a new way of life for Disney fans around the globe, allowing you and I to celebrate Disney anytime, anywhere. It happens to be the perfect solution for those of us spending a lot more time at home these days.
DisneyBound founder, social media influencer and author, Leslie Kay, shares all her Bounding tips and tricks in her new book, DisneyBound: Dress Disney and Make it Fashion.
Set to be released next week on April 14, Leslie's book walks readers through every step of the Disney-bounding process, from choosing an outfit and drawing inspiration from Disney Parks across the world, to pushing Bounders beyond their comfort zone, to spreading good vibes. Not sure you want to Bound as a typical character? You can be a film, a Disney Parks ride or even a pineapple soft serve if you like!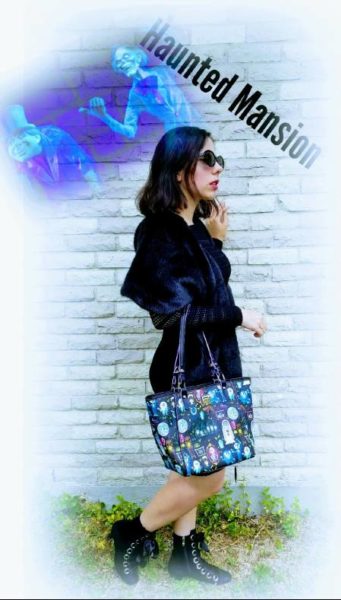 Perhaps even more importantly, Disney-bounding is not just about fashion – it is about community, self-discovery and expression through the intersection of Disney and fashion (or whatever might occupy your closet).
Jeff Kurtti, Disney Legacy Authority and Author of The Art of Disney Costuming: Heroes, Villains and Spaces Between aptly describes Leslie's book – and Bounding itself – as follows:
"This enchanting volume (and by extension, Disney-bounding as an art form) frees one to celebrate and honor favorite Disney characters and memories – along with granting an inspiring and liberating permission to fearlessly explore, to vigorously imagine, and to passionately create."
What would Belle wear in real life? Or Merida? Or what would the Haunted Mansion look like personified?
Thanks to Leslie and her book, I found all these characters and more at home! I did not spend a cent – they materialized as soon as I peeked inside my wardrobe!
So, how about a DisneyBound at home challenge? I had oodles of fun doing it and am delighted to share my photos with you – we would love to see yours too! Tag us on social media (we're TheDisneyBlog on Facebook, Twitter, and Instagram), get creative, have fun, and Bound away!
DisneyBound: Dress Disney and Make it Fashion is now available for preorder on Amazon. You can follow Leslie on Instagram @TheDisneyBound and @LeslieAKay.