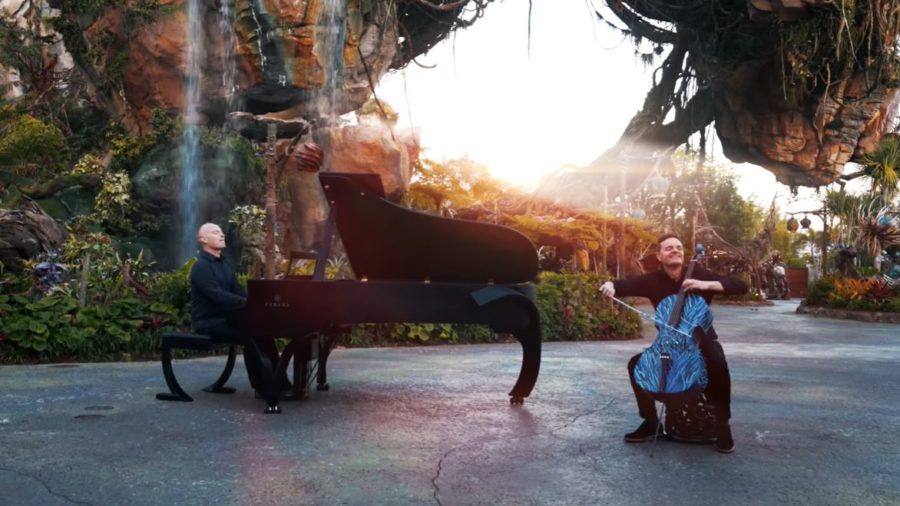 The Piano Guys are known for their piano and cello duo taking on popular music and giving it their unique artistic spin. Earlier this summer the pair stopped by Walt Disney World to film an otherworldly video featuring the music of Avatar in the only place in the universe where Avatar exists in the physical world – Pandora – The World of Avatar at Disney's Animal Kingdom.
You may recognize this song from the movie Avatar as "Jake's First Flight."
Pretty good for a group that started as a social media experiment with a mashup of Taylor Swift country song and Coldplay's "Viva la Vida."
The Piano Guys features pianist Jon Schmidt and cellist Steven Sharp Nelson. Their songs are arranged by Al van der Beek.
We previously posted The Piano Guys cover of "Let it Go" from Disney's Frozen. It's had 99 million views on YouTube so far. "Avatar" has not yet reached 1 million, but it's still pretty new. Want to listen to it whenever you want? It's for sale over on Amazon as a download.