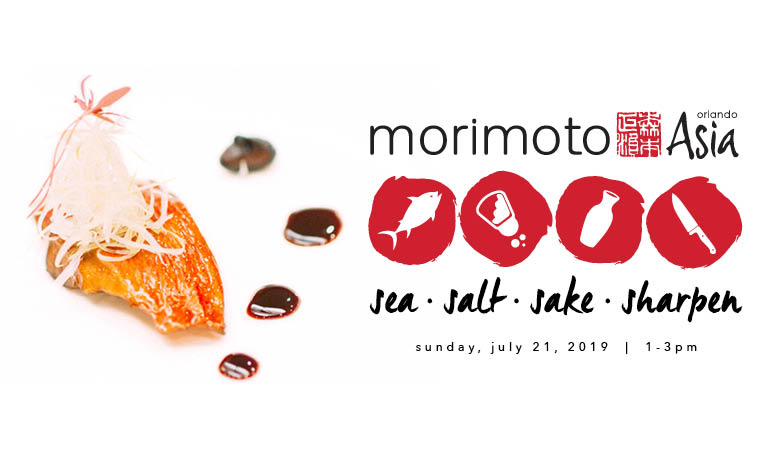 Are you a lover of fine food and dining experiences who wants to step up their home culinary skills? Morimoto Asia at Disney Springs has a new event designed especially for you. "Sea. Salt. Sake. Sharpen." will be an immersive culinary experience that draws on guests' love of experiential dining and chef-driven offerings.
At "Sea. Salt. Sake. Sharpen." you will participate in a seafood-driven educational seminar and tasting. The event will feature demonstrations and food stations to learn the ins and outs of preparing fish from onsite experts while also sampling the products.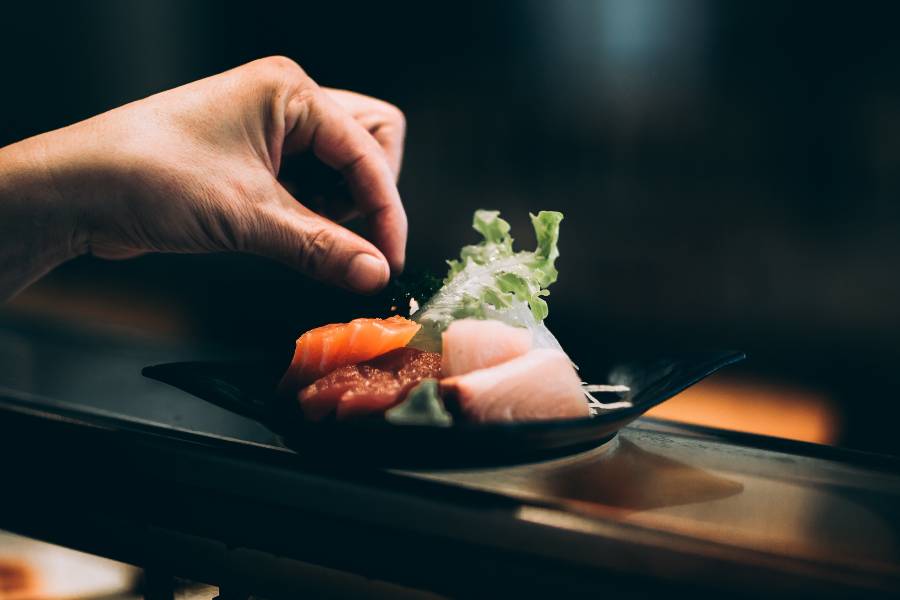 This is your chance to learn from the experts of Morimoto Asia's kitchens. Learn to master the elements of maximizing the bounty of the whole fish, gain insight into the proper technique for sharpening kitchen knives, and sample a variety of flavors from Mackerel and Hamachi to Madai Snapper. Thoughtfully-paired with a selection of beers, sakes, and shochus, the beverages will complement the style and texture of each dish.
The ticketed event will be held on Sunday July 21 and costs $50 per adult / $20 per child 10 and under. Prices excludes tax & gratuity. Tickets can be secured at Morimoto Asia's website.