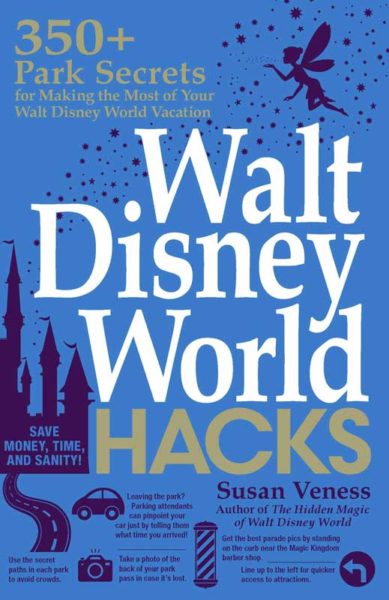 A few months ago, I was asked to read and give a 'book jacket' quote for a new book from Disney author Susan Veness – Walt Disney World Hacks. Providing a review quote is something I was happy to do for a fellow Disney blogger, travel author and Disney World insider.
I got the book and quickly read it cover to cover, it was that good, full of the must-have secrets for the perfect Disney World vacation. I was pleasantly surprised at the number of hacks that were new to me or improvements on hacks I already knew. Although it's obviously aimed and those without much experience at Walt Disney World, even the experience traveler will learn some useful tips.
The book itself ships on April 9, 2019. But you can pre-order now on Amazon and save up to 31% off the paperback price.
Buy "Walt Disney World Hacks" and own all the secrets regular Walt Disney World travelers use to plan their own magical Disney vacations.
Previously: The Hidden Magic of Walt Disney World book review