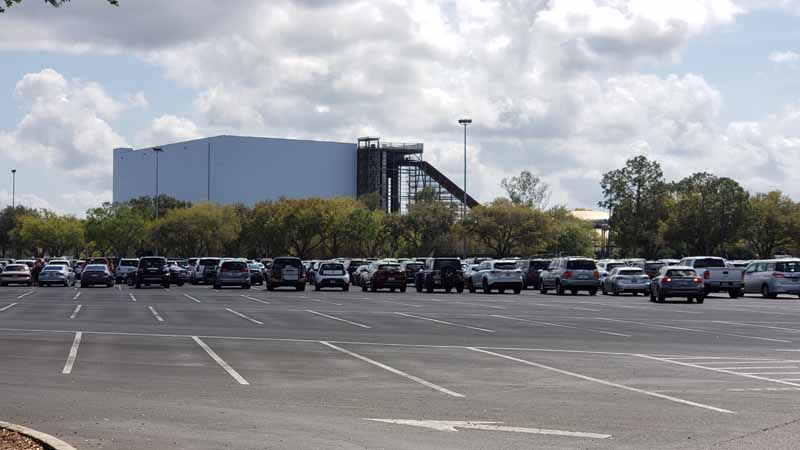 The show building for Guardians of the Galaxy roller coaster looms large over the Epcot parking lot. The parking lot has been seeing a lot of use lately as crowds stream into Epcot for the Flower and Garden Festival or enjoy one of the RunDisney races that often finish in the parking lot.
Temporary cones and repainting on the Create, Explore, Imagine, and Amaze side of the lot has provided a new route for pedestrians in the Epcot Parking Lot and signals a big change expected for the Main Entrance of the park. The changes also change medical parking access a bit.
The new pedestrian paths routes guests in a less congested pattern to allow guest screening and main entrance plaza to move into its first phase of construction.
This slideshow requires JavaScript.
While Disney recently revealed plans for a new Main Entrance plaza that relocates the Leave a Legacy monoliths and replaces them with landscaping and planters, we haven't yet seen anything that will improve the tram and security screening guest areas. But we're told those are coming too.
We'll keep an eye on changes coming to Epcot's main entrance and keep you updated as we hear about them.