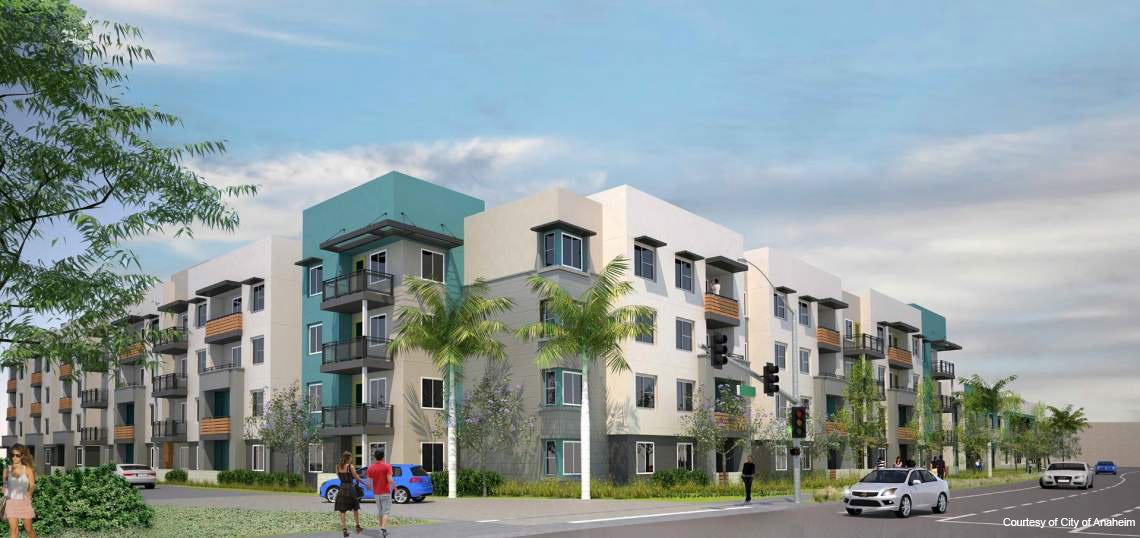 The rising costs of rent in Southern California have left many facing difficulty finding affordable housing. According to the Orange County Housing Trust, there are 2,700 people homeless who have an immediate need for housing in Orange County. As it turns out that is also where Disneyland Resort is located. As a big employer in the county, it's nice to see Disneyland chipping in with a $5 million grant to the trust to help address the issue.
The Orange County Housing Trust (OCHT) is a 501(c)(3) non-profit organization dedicated to increasing the supply and availability of affordable housing units in Orange County, powered by an alliance of two existing groups – NeighborWorks Orange County (NWOC) and Orange County Business Council (OCBC). THe OCHT has a new mission as a financing vehicle for grantors, foundations and corporations to leverage public and private funding to bring future permanent supportive and affordable housing projects in Orange County across the finish line.
Disneyland's grant is a part of the "last mile" funding needed for permanent supportive and affordable housing projects that have already secured the majority of their financing. The grant from Disneyland was needed in moving The Manchester Project, a 102-unit affordable housing development, into its final phase of funding and to groundbreaking in 2020.
"OCBC is proud to work with NWOC in revitalizing the Orange County Housing Trust and moving quickly toward steps that will result in immediate construction of supportive housing developments," said Lucy Dunn, President and CEO of Orange County Business Council. "We are challenging local business leaders to join us in tackling this serious issue by following the Disneyland Resort's lead as we work to fund similar projects in the pipeline. Cities do not bear the costs of statewide housing shortfalls alone – ultimately, businesses and residents pay the price in the form of higher fees and taxes, greater demand on public safety services and increased cost of social services. Thus, we must all band together to address this issue in order to safeguard and sustain a high quality of life for Orange County residents."
"Communities need permanent supportive housing to help address homelessness and the housing affordability challenges impacting nearly every city throughout California," said Josh D'Amaro, President of Disneyland Resort. "We are proud to support the Orange County Housing Trust with a $5 million grant that will be focused on Anaheim-based projects and look forward to the Trust's role in addressing this need in our community."
Expected to break ground in 2020, Jamboree Housing's Manchester project is the city's 13th affordable housing project and is designed to help Anaheim access a new source of state funding – money earmarked for lowering greenhouse gas emissions. This will be achieved by the development's sustainable and energy-efficient design, as well as its convenient location to much of Anaheim's larger employers.
Disneyland has already committed to raising its starting wage to $15.45 an hour by mid-June 2020, keeping it above the state's minimum wage, and then increasing by 3 percent a year after that.
"Last Mile" solutions are really effective at establishing housing success that significantly reduces homelessness in the community. Hopefully an increase of affordable apartments in Orange County will help Disneyland's cast members avoid their own housing problems.
(concept art courtesy the City of Anaheim)