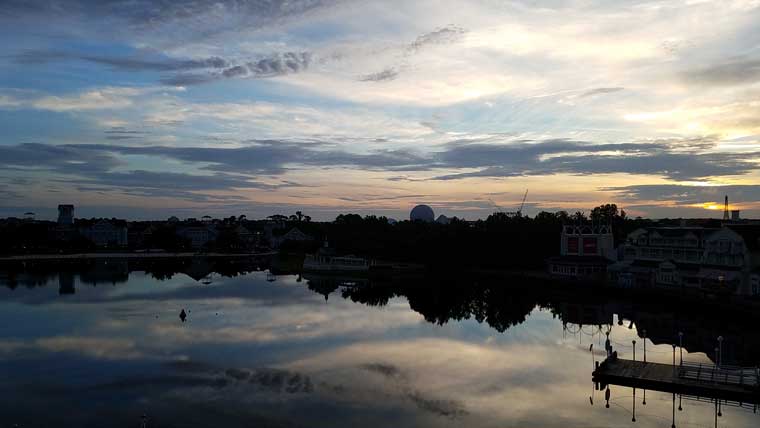 On the morning of June 28, 2018 I had the pleasure of waking up to an amazing sunrise in a room at Disney's Boardwalk Villas with this balcony view. An early start, required for a day where I was heading out cover Toy Story Land opening across the street at Disney's Hollywood Studios, afforded me the opportunity to record this video as the sun rose over Crescent Lake with EPCOT in the distance. The perfect way to start the day, if you ask me.
This video with the perfectly still reflective lake was made possible in part due to construction on one of the bridges that had shut down all boats between EPCOT and Disney's Hollywood Studios. The boats are back in service now, so a video like this will be harder to capture in the future.
Disney's Boardwalk Villas opened on July 1, 1996 and was the 2nd ever DVC resort to open at Walt Disney World. It was the first DVC to join an existing resort and it shares a lobby with Disney's Boardwalk Inn.
What is your morning routine when you're on vacation at Walt Disney World? Which resort do you think offers the best sunrise views?