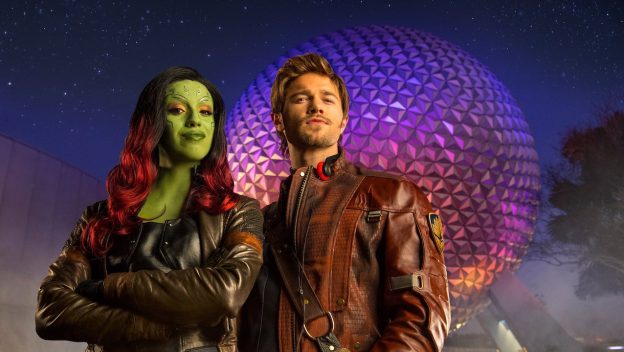 Get ready for a funky groove to visit EPCOT as part of "Guardians of the Galaxy – Awesome Mix Live!" during Walt Disney World's "Incredible Summer" promotion. Taking place five times a day at the American Gardens Theatre, Star-Lord and Gamora from Marvel's Guardians of the Galaxy will take guests on a musical journey across the cosmos featuring songs from the Marvel Studios mega-hit Guardians of the Galaxy movies.
Disney is also working at adding a new attraction to EPCOT based on the Guardians of the Galaxy franchise. Earlier this week the park laid a concrete foundation on a new showbuilding that will house one of the world's longest enclosed roller coasters. The new building is even larger than the Universe of Energy building, which is being converted to house part of the attraction.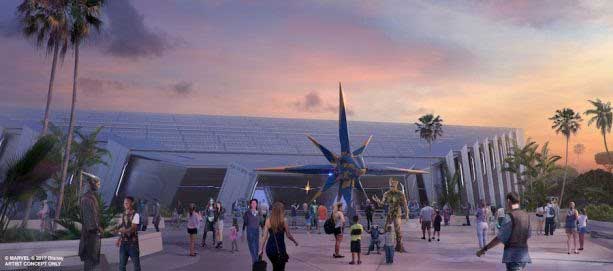 The new attraction will open in time for Walt Disney World's 50th anniversary, but "Guardians of the Galaxy – Awesome Mix Live!" starts on June 9th and takes place five times daily through August 20.