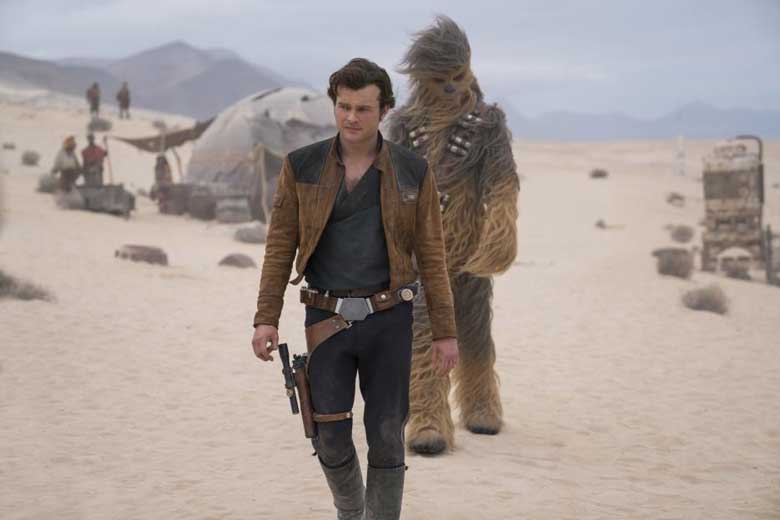 Lucasfilm and Disney have shared a new teaser for "Solo: A Star Wars Story." It shows just a bit more about the early days of Han Solo and his companion Chewbacca. We all love Chewbacca and he's getting his moment in the sun in the latest TV trailer.
The TV Spot titled 'Crew' shares a few moments we've seen before in other trailers, but also includes gems like when Han first learns Chewie's name.
We hope Chewie knows how to bluff.
Clearly the relationship between Han and Chewbacca is important to the Star Wars canon. Now we get to see how that relationship was formed.
About The Film:
Board the Millennium Falcon and journey to a galaxy far, far away in "Solo: A Star Wars Story," an all-new adventure with the most beloved scoundrel in the galaxy. Through a series of daring escapades deep within a dark and dangerous criminal underworld, Han Solo befriends his mighty future copilot Chewbacca and meets the notorious gambler Lando Calrissian, in a journey that will set the course of one of the Star Wars saga's most unlikely heroes.
The film stars Alden Ehrenreich, Woody Harrelson, Emilia Clarke, Donald Glover, Thandie Newton, Phoebe Waller-Bridge, Joonas Suotamo, and Paul Bettany.
Ron Howard directs "Solo: A Star Wars Story," and Kathleen Kennedy, Allison Shearmur and Simon Emanuel are the producers. Lawrence Kasdan, Jason McGatlin, Phil Lord and Christopher Miller serve as executive producers. Jonathan Kasdan & Lawrence Kasdan wrote the screenplay.
"Solo: A Star Wars Story" zooms into theaters on May 25.