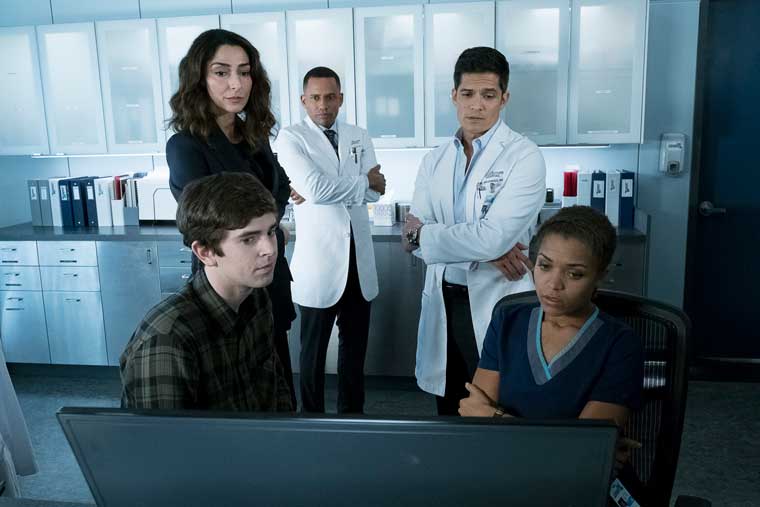 We diagnosed ABC's The Good Doctor as a success for Disney early in its premiere season. If you weren't watching it already, you might want to find some time to find some time to catch up as the show has been given a second season.
"'The Good Doctor''s message of inclusiveness resonates with our viewers and is a hallmark of what we aim to accomplish here at ABC," said Channing Dungey, president, ABC Entertainment. "This series has quickly joined the zeitgeist and broken records in the competitive television landscape. We are thrilled to announce that Dr. Shaun Murphy will be back for another season."
Currently in its first season, "The Good Doctor" has been a breakout since its premiere in 2017. It has become ABC's most watched freshmen series in 13 years and is delivering triple-digit year-over-year time period increases to Monday's 10 o'clock hour for ABC in Total Viewers (+172%) and Adults 18-49 (+162%). In fact, "The Good Doctor" is producing the strongest improvement to any hour across the major networks' schedules this season.
Golden Globe nominee, Freddie Highmore, stars as Dr. Shaun Murphy, a young surgeon with autism and savant syndrome, who relocates from a quiet country life to join the prestigious St. Bonaventure hospital's surgical unit. Alone in the world and unable to personally connect with those around him, his only advocate, Dr. Aaron Glassman (Richard Schiff), challenges the skepticism and prejudices of the hospital's board and staff when he brings him in to join the team. Shaun will need to work harder than he ever has before, as he navigates his new environment and relationships to prove to his colleagues that his extraordinary medical gifts will save lives.
"The Good Doctor" returns with an all-new original episode on Monday, March 12, at 10:00 p.m. EDT, on The ABC Television Network, streaming and on demand.
The series stars Freddie Highmore as Dr. Shaun Murphy, Antonia Thomas as Dr. Claire Browne, Nicholas Gonzalez as Dr. Neil Melendez, Chuku Modu as Dr. Jared Kalu, Beau Garrett as Jessica Preston, Hill Harper as Dr. Marcus Andrews, Richard Schiff as Dr. Aaron Glassman and Tamlyn Tomita as Allegra Aoki.