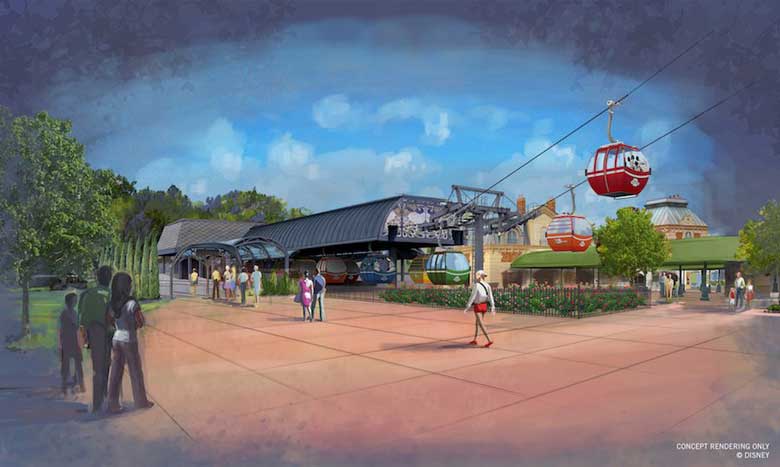 Disney's Skyliner gondola transportation network that will eventually connect three resorts with EPCOT and Disney's Hollywood Studios is well under construction. Today we're getting our look at what three of the main stations will look like via concept art
The design at the EPCOT station (above) reflects its close location to the International Gateway and France. Inspired by 18th century Art Nouveau architecture common to European pavilions, the station will feature metal and glass canopies, hand-painted murals, and ornamental steel structures. Guests should get a birds-eye view of the World Showcase as they ascend and descent from the station.
The Caribbean Beach Resort station will be a central hub for the Skyliner. It's inspired by the bright colors and open air spaces of village marketplaces in the Caribbean. This station will be a transfer point between gondola routes.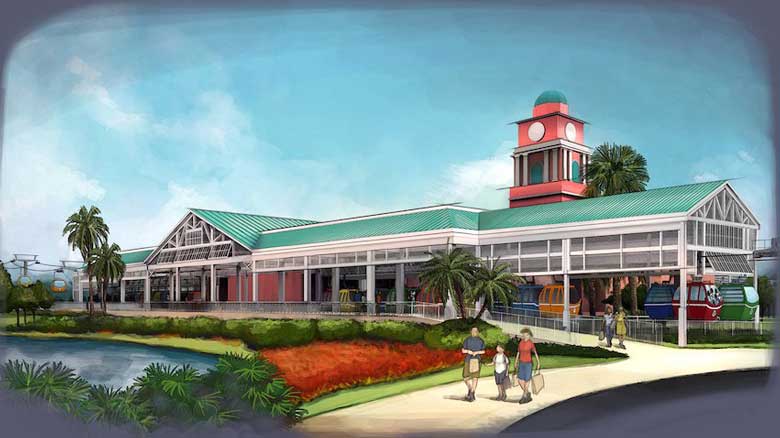 The Disney's Hollywood Studios station will echo the park's main entrance and bus stations which themselves pay homage to the old Pan-Pacific Auditorium (as seen in the 1980 movie Xanadu). It's located adjacent to the bus loading and unloading area, so very close to the main entrance of the park.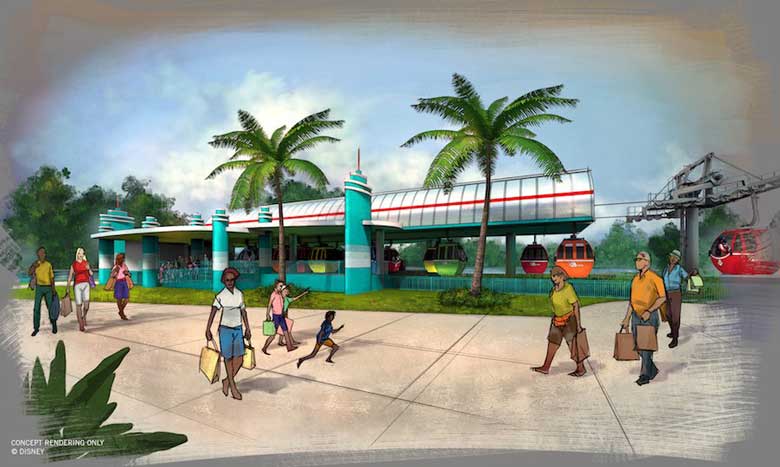 Not pictured is the Pop Century and Art of Animation resort station. IT will be located between the two main buildings on the bridge of the Hourglass Lake.
As was revealed in the initial official announcement, select Disney Skyliner cars will have Disney character designs that give the appearance guests are riding along side these popular characters.
So far no estimate of travel time has been announced, but the concept art is fantastic.