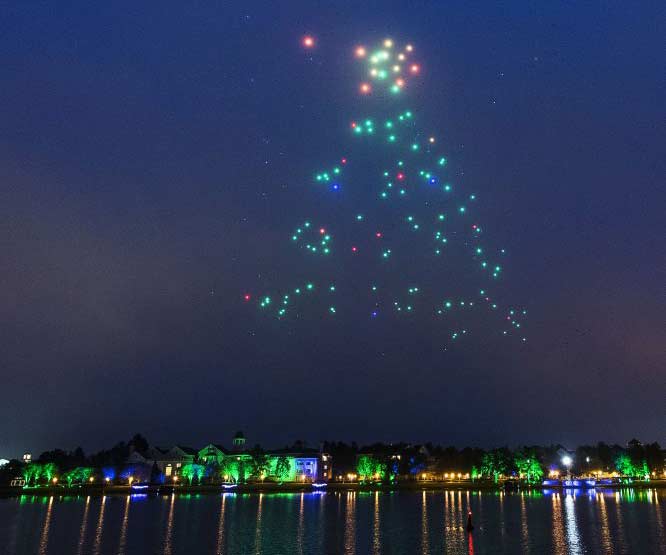 Last year a collaboration between Disney's Imagineers and IBM turned a fleet of small drones into an aerial holiday show unlike anything seen before at a Disney theme park. Alas, this year the drone show is a no-show at Disney Springs, but we wanted to take a look back at the first of its kind show.
If you missed it last year, you can watch our video from the show's debut right here:
Later, these same drones helped Pepsi advertise at the Super Bowl.
Disney has filed patents for use of drone technology as part of its thee parks shows, and received permission from the FAA to fly them over the parks. So there is a very good chance that we'll see more of these drones in the future.
Checkout our previous coverage of the Starbright Drone Show and the technology behind it.