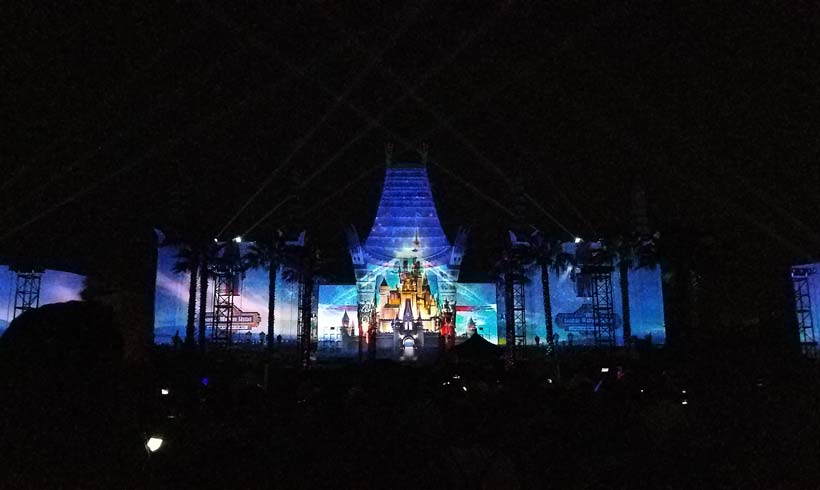 Memorial Day Weekend brought the opening of Pandora – The World of Avatar to Disney's Animal Kingdom, but two new additions to Disney's Hollywood Studios should also be on your radar. In addition to the previously announced The Music of Pixar Live concert, there was a surprise addition to the night time line up – a new digital mapping projection show called Disney Movie Magic.
The show is a quick trip through Disney's movie lineup ranging from classics from Mary Poppins to Who Framed Roger Rabbit, to live action fan favorites such as Indiana Jones, Beauty and the Beast, and TRON 2.0. Oddly there is almost no Star Wars in the show at all.
Currently the show is performed a half hour before the nightly Star Wars: A Galactic Spectacular fireworks and projection show on the facade of the Great Movie Ride and adjacent buildings. As with the Star Wars show, there's a lot to see, multiple viewings will be required to take in it all.
My impressions of the show were good. Parts are a bit difficult to follow since big palm trees cover large sections of the Chinese Theatre, but when the action focused on the center, it was great.
It's nice that Disney can still surprise even the most tuned-in of fans every now and then. This show ranks right up there with the best.