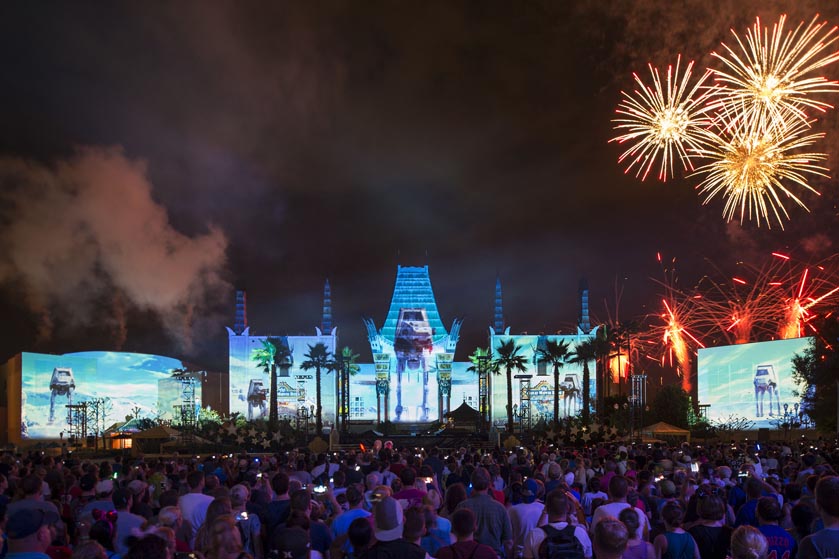 We're hearing from guests visiting Disney's Hollywood Studios today that a new digital mapping projection show has been announced for tonight at 9pm. It's called Disney Movie Magic and it will feature songs and scenes from some of your favorite live-action Disney movies like: Beauty and the Beast, Pirates of the Caribbean, Indiana Jones (yes, that's Disney now), and more.
When "Star Wars: A Galactic Spectacular" debuted at Dsiney's Hollywood Studios it was loudly hinted now that Disney had the set up for a digital projection show, they would use it for other things as well. That came true at Christmas with the "Jingle Bell, Jingle BAM!" holiday themed show. But it was also possible that they'd roll out other shows that were not fireworks spectaculars, but just projections. Now we have our first example of that tonight.
To be honest, I'm a little miffed that I was at DHS yesterday morning for a media event and they failed to mention this. But it is cool that they've decided to add more entertainment to the park lineup.