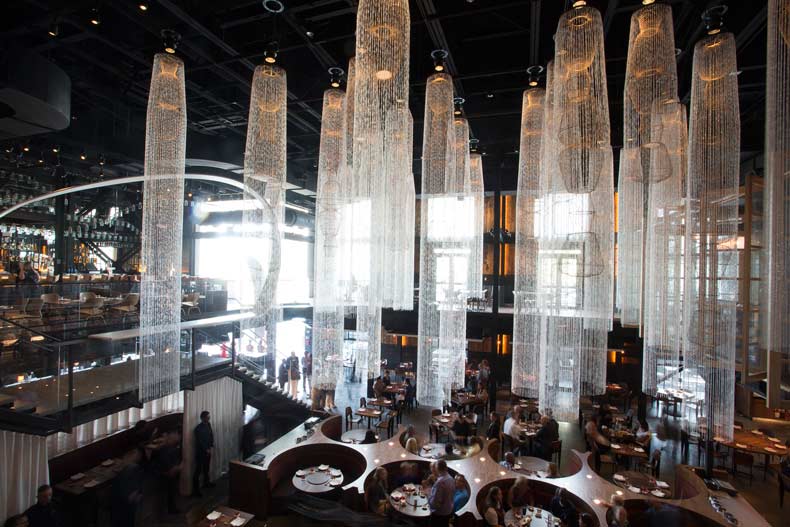 Lately, when we want to celebrate at Disney Springs, Morimoto Asia has been our go to destination. From Dim Sum to Sushi and a glorious menu of entree options, there's something everyone in our family loves. With Father's Day coming up we wanted to share their special promotion.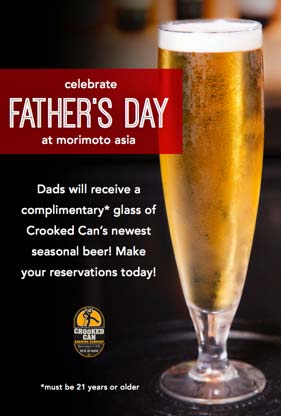 Celebrate dad this Father's Day at Morimoto Asia with a complimentary pint of Crooked Can Brewing Company's finest Barrel Breaker Lager, free with the purchase of an entrée. Featuring a dry, clean, and crisp aroma with low bittering hops, the light bodied Barrel Breaker is as refreshing as it is flavorful. With a conservative ABV of 5.34% and only 11 IBU's, this golden colored, cold-conditioned seasonal offering is easy and approachable to drink due to the Pilsner malt used in the brewing process.
If you're looking for a good meal to match, start off with a heaping bowl of Morimoto's crispy rock shrimp tempura bathed in a spicy gochujang aioli or the garlic soy sauce soaked chicken wings, and make sure to leave room for an entrée like the hoisin sweet chili glazed sticky spare ribs to pair with the delicious Crooked Can Barrel Breaker Lager.