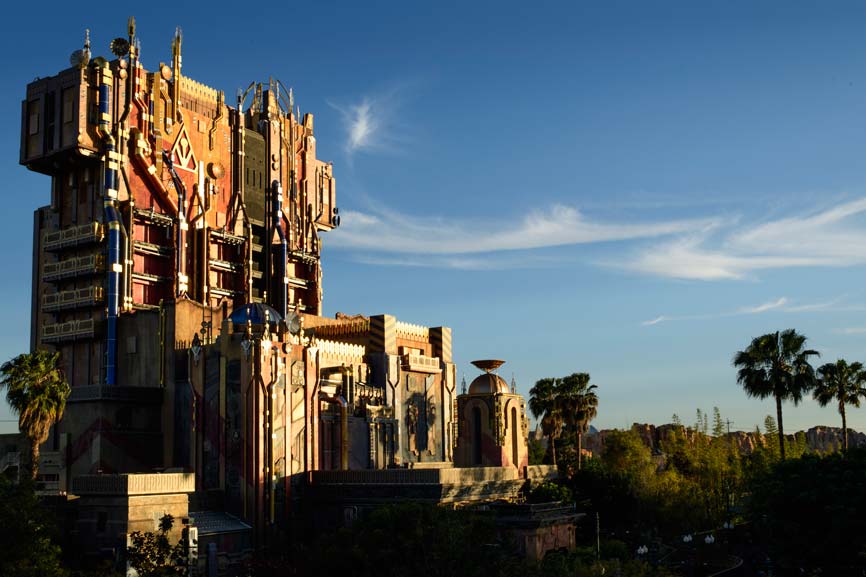 How do you place an alien fortress into one of southern California's most iconic destinations? That was the challenge presented to Disney's Imagineers when transforming Disney California Adventure's Tower of Terror into The Collector's Fortress, the home of the Taneleer Tivan's extensive collection, including his newest acquisitions: the Guardians of the Galaxy.
There is a backstory you need to understand to appreciate where the building fits in to the Marvel Cinematic Universe. Tivan has mined organic material to power the massive generator that keeps his valuable collection secure. Grantry lifts rise and fall and peek out through exposed doors and pipes. You may even notice the tower has marks of taking laser fire and blasts, as if someone has tried to attack the fortress.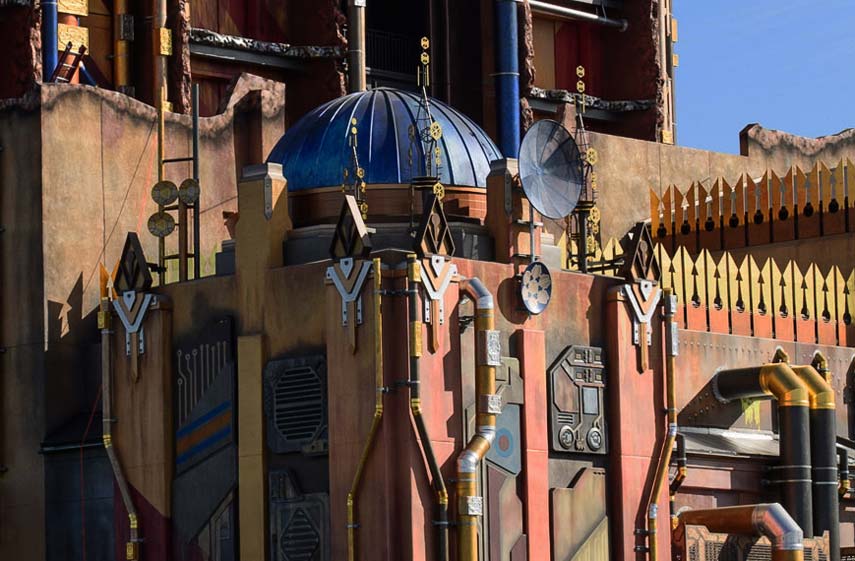 I agree that when you zoom in and look at the component parts, it is detailed, even beautiful, but when you zoom out, there's no doubting it is atrocious, gaudy and over the top. There's a big disconnect between the stylized 70s fun in the movie and this post-industrial visual eyesore. It looms over half of Disney California Adventure completely outside the theming of the buildings below it.
That said, I totally expect the ride inside to be thrilling and full of the off-beat sensibilities the of the movies. The Guardians of the Galaxy characters are compelling, charming, idiots you can't help but root for. The characters and trilogy of movies definitely deserves to have a theme park attraction. Disney parks chair felt it was urgent to get some more Marvel into Disneyland and this is how they chose to do it.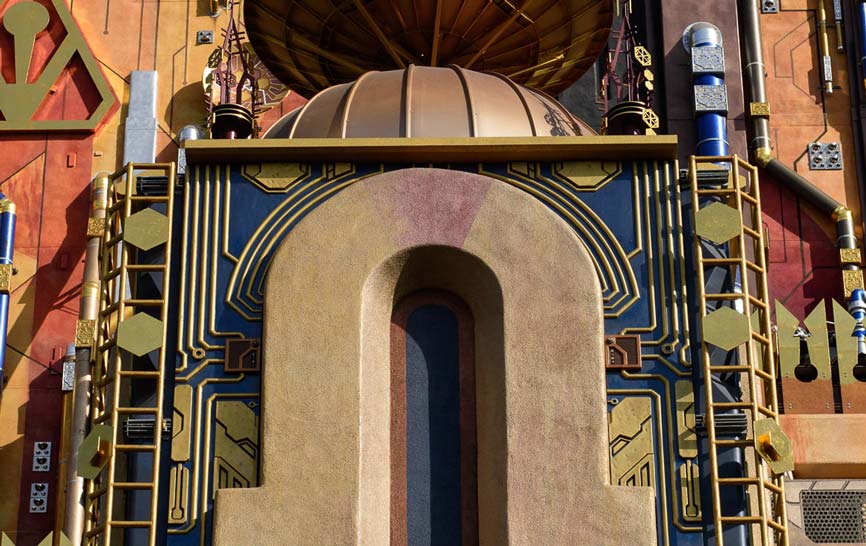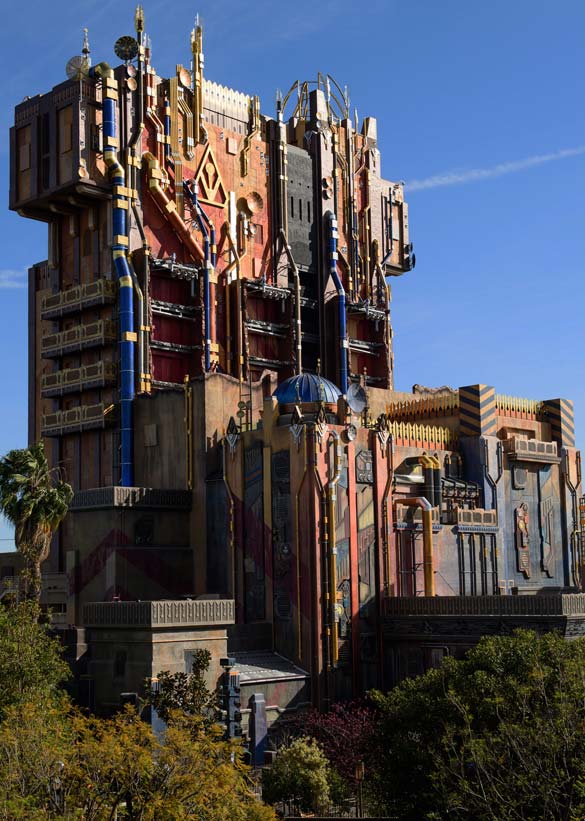 The all-new attraction Guardians of the Galaxy –Mission: BREAKOUT! debuts May 27, 2017 at Disney California Adventure.
(Photos courtesy – Richard Harbaugh/Disneyland Resort)