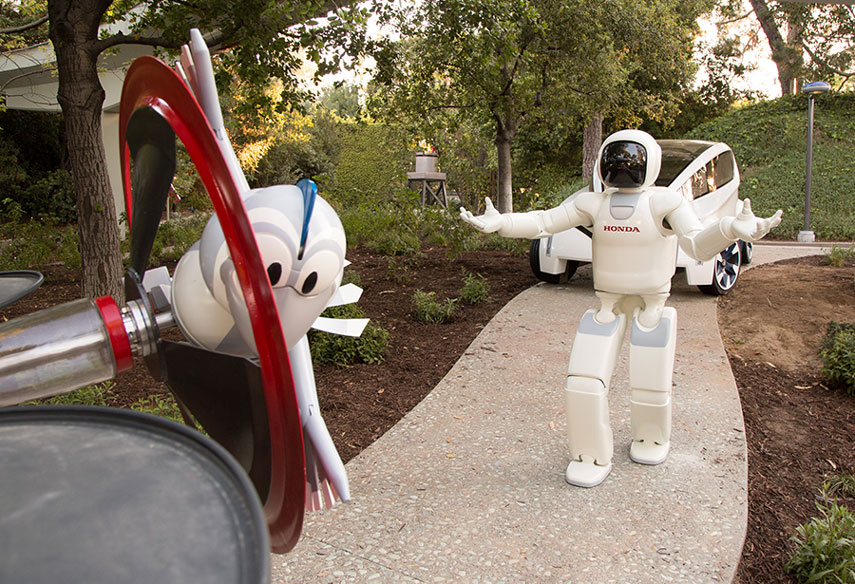 Disneyland has installed a new look and story for it's classic Autopia attraction currently sponsored by Honda. The attraction now includes a story about Honda's ASIMO humanoid robot and its new robotic friend, Bird – a character created specifically for Autopia – as they embark on a road trip.
The new scenes feature ASIMO and Bird starting with planning for the trip, loading up their futuristic looking Honda RV and then some experiences on the road and even the sky.
Update 4/8/2017: Disneyland has now provided this video of the new version of Autopia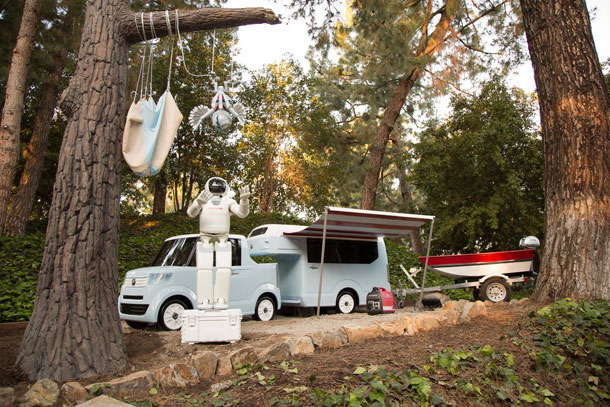 It's nice to see ASIMO again though; this is the first time the robot has made an appearance at Disneyland since Innoventions closed in 2015.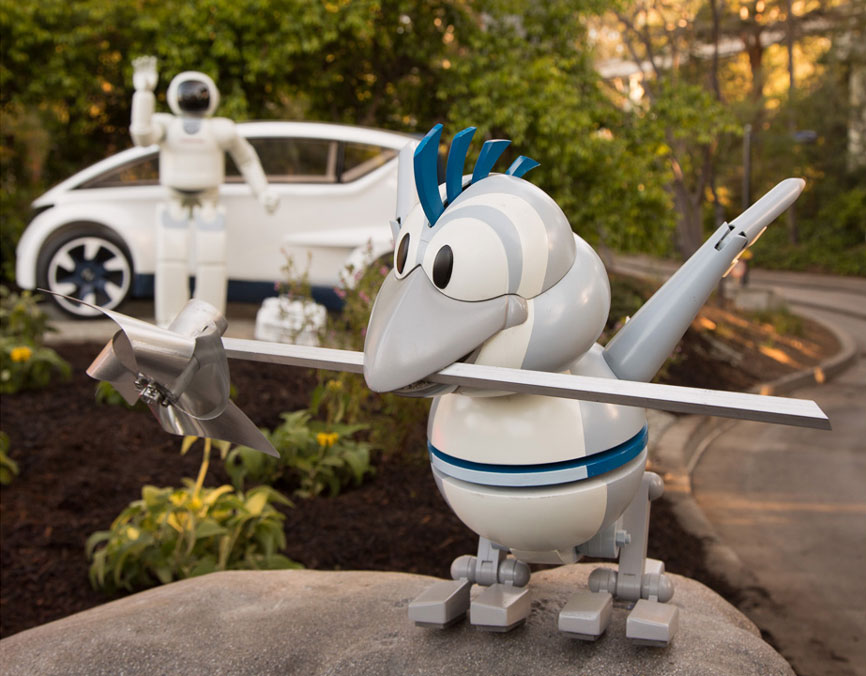 If you missed ASIMO at Innoventions, here's a little taste of what he could do courtesy Honda and Indycar racer Josef Newgarden:
He has also been spotted making appearances in Autopia's queue preshow:
The Autopia tower preshow presented by Honda displays three different animation pieces #Disneyland pic.twitter.com/gcw23jEwxQ

— Octavius (@MintCrocodile) March 24, 2017
I can't tell from these photos. Is ASIMO or Bird an animatronic or just a statuary? If the latter, it kind of defeats the purpose of having a robot be the star if its stationary.
Will these additions be enough to liven up a Tomorrowland ride that's stuck in the past? Let us know what you think, and stay tuned to The Disney Blog for more.
(PS. Thanks to Kace for helping with this post. He had a great sneak peek post written, but then Disneyland made it official.)