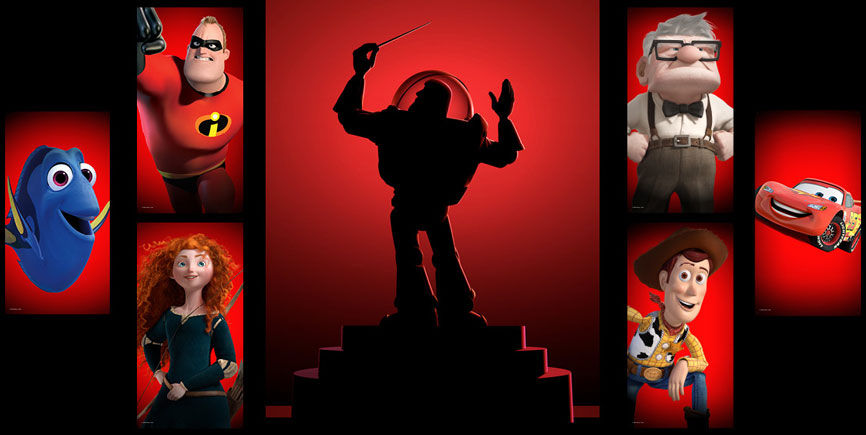 Pixar films are known not just for their Oscar winning storytelling that inspires a wide range of emotions in audience members, but also for the memorable music that helps bring you into that emotional space (and return you there when you hear the music again). This summer Disney's Hollywood Studios will play home to "The Music of Pixar Live! A Symphony of Characters" a new show that will showcase the memorable music from your favorite Pixar Animation Studios films complete with a live orchestra and appearances by Pixar characters.
My guess is that this will be a shorter version of the popular "Pixar in Concert" event that's been touring the nation for a few years. It's been getting high marks from attendees, so, if true, we're in for a treat this summer.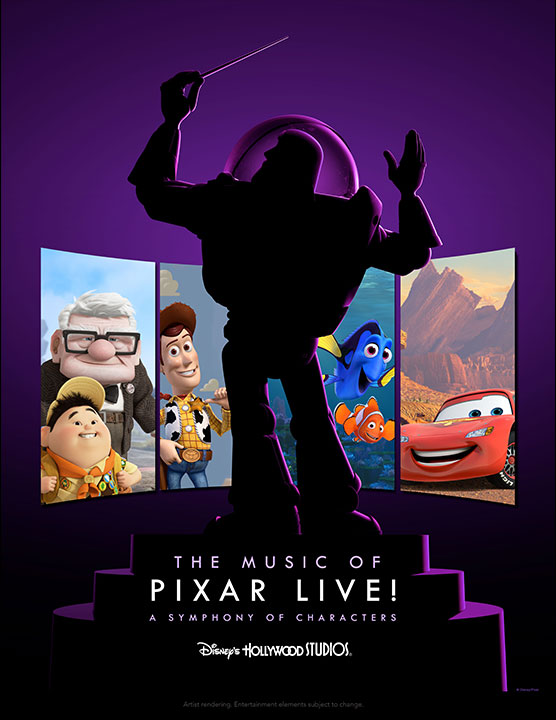 The show will open for guests on May 26 in residence at Disney's Hollywood Studios' Theater of the Stars and perform 3 times a night (schedule subject to change, of course). During the day the theater is home to the "Beauty and the Beast" stage show. No word on how long the show will run, but it's advertised as a 'limited time event.'
With so much of Disney's Hollywood Studios closed for construction, I've been advocating the park make better use of its three main performance space for awhile. All three are were only used for part of the day despite having large capacities. Now we know that that Theater fo the Stars will help absorb some crowds. The question is will they do something similar at the Indiana Jones or Fantasmic theaters?
I'm excited for this new entertainment for the park. How about you?