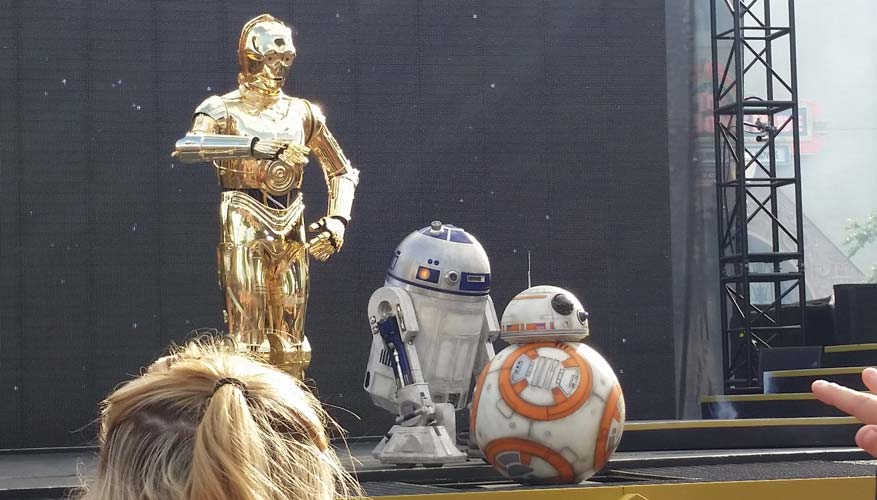 Disney's Hollywood Studios is all about Star Wars these days. Construction is rushing toward a 2019 launch date for a Star Wars themed land in the back of the park. Although it canceled its popular Star Wars Weekends festival, Disney managers have brought in a handful of semi-permanent mini-attractions and shows to keep The Force in the park all year around. The largest by square foot is the Star Wars: Launch Bay in the old animation building.
Inside the building you'll find replica props and other memorabilia from Star Wars films, including the two most recent films "The Force Awakens" and "Rogue One." There's also a film about the making of Star Wars and the chance to meet and have your photo taken with Jawas, Kylo Ren and Chewbacca.
We just learned that Disney is adding another Star Wars star to the meet and greet lineup – the round orange and white droid – BB-8! We don't know exactly where or when he will appear, but we're told it will start sometime this spring. We give this plan a big thumbs-up!
BB-8 is currently featured in the finale of Star Wars: A Galaxy Far, Far Away stage show in the middle of the park, but he hasn't been available for a photo op up to this point. Are you excited about your chance to meet BB-8?