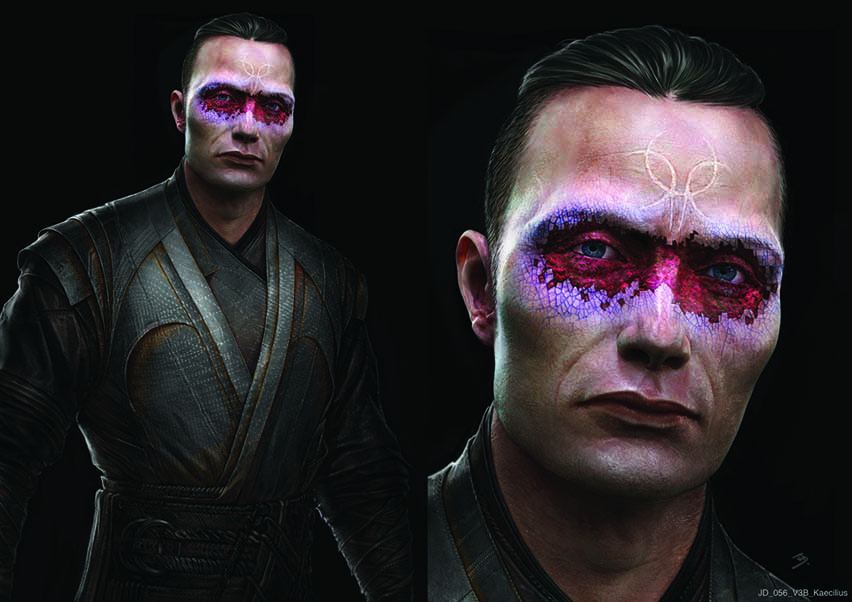 Unseen footage that was cut from Docstor Strange reveals the true evil nature of Kaecilius, the fallen student who wanted the power of the Ancient One for himself. Having watched both these clips, it's clear the movie was stronger without them, but they definitely make Kaecilius appear more committed to his cause.
First is "Making Contact" which features Kaecilius doing a ritual and one of his flock finding out that his faith isn't strong enough to pass the test. The result for the dis-believer? See it in the clip:
The second clip is of Kaecilius searching for a place to do his next ritual. It was cut, but if you remember the movie, you'll recall the scene that was filmed here:
Marvel Studios' has also provided some concept art to help show the progression of Kaecilius as a character in the film:
Marvel Studios' "Doctor Strange," the story of Dr. Stephen Strange, Master of the Mystic Arts, has mesmerized both audiences and critics, pulling in more than $658.3 million at the worldwide box office to date and earning a 90% critics consensus on Rotten Tomatoes. The biggest single-character introduction in the Marvel Cinematic Universe (MCU), it also carries on Marvel Studios' winning streak as the 14th consecutive MCU film to debut at #1 at the domestic box office.
The Blu-ray and Digital releases come packaged with over 80 minutes of fascinating, never-before-seen bonus materials, including five behind-the-scenes featurettes, five deleted scenes, hilarious outtakes, part two of the comical mockumentary "Team Thor," audio commentary, and an exclusive look at the future of the Marvel Cinematic Universe.
Marvel's Doctor Strange releases on Blu-Ray DVD on February 28th and is available for digital download on the 14th. Your purchase via Amazon link help's support The Disney Blog. Thank you.