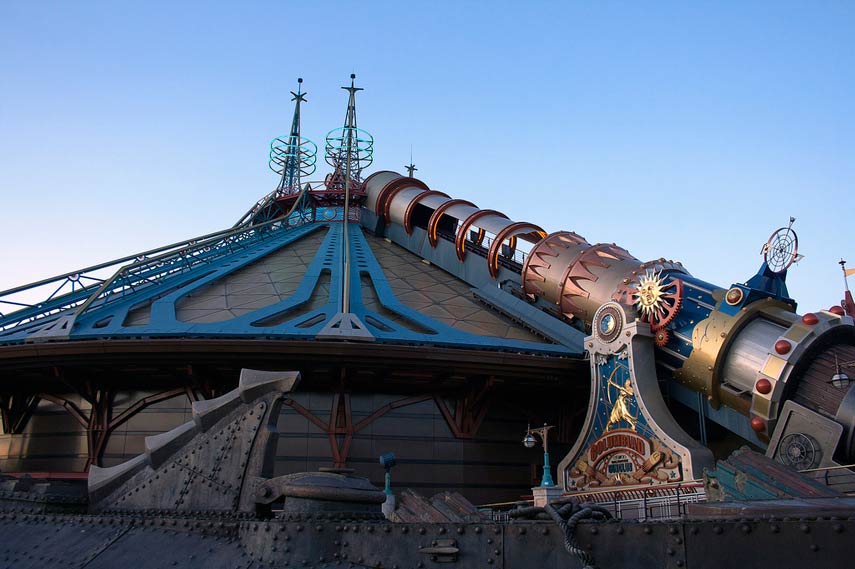 Disneyland Paris fan Jigao Wu, has constructed an amazing functioning scale model of the Space Mountain roller coaster at the park. Even better he figured out how to mount a tiny camera in the attraction giving us a Point of View experience like no other. Right now the attraction is mocked up like Space Mountain: Mission 2.
Check out the amazing video here:
That was a super well-done model. It takes up most of a room and is just the interior. If the roller coaster track looks familiar to you it's the popular K-nex brand. I had no idea, but it looks like K-nex even has an official Disneyland Space Mountain model.
If you were to build a scale model of a Disney attraction at your home, which would you chose and where would you put it?
(Photo courtesy Flickr cc-2.0 license by David Jafra)