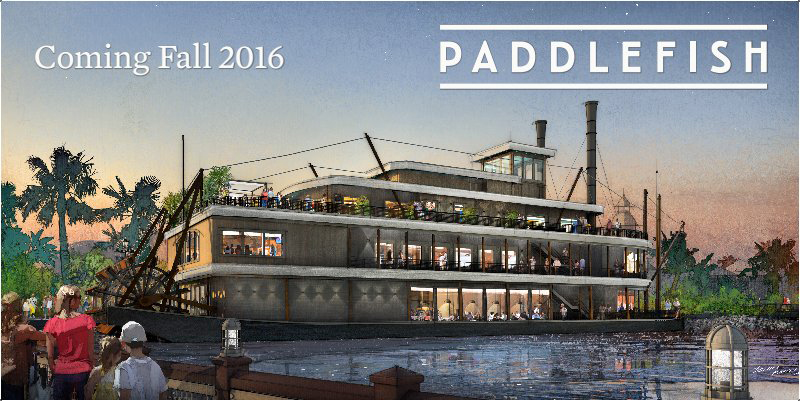 The giant stern wheeler restaurant at Disney Springs has become one of the iconic establishments in central Florida. It's currently in the middle of a large refurbishment project that will add a modern kitchen and a lot more capacity along with a new look and name.
Paddlefish is the new name fo the former Fulton's Crab House. They plan to re-open in the not too distant future (officially Fall 2016, but more likely early 2017) and are preparing to hire approximately 350 positions inducing, but not limited to, line cool, dishwashers, prep cooks, servers, bartenders, hosts, and service runners.
A job fair will be held on three dates in the upstairs dining room at Wolfgang Punk on the Westside, also a Levy Restaurant.
Tuesday, November 8
Monday, November 14
Tuesday, November 15
The job fair runs from 8AM to 3:30PM. Good luck to those who plan to apply.