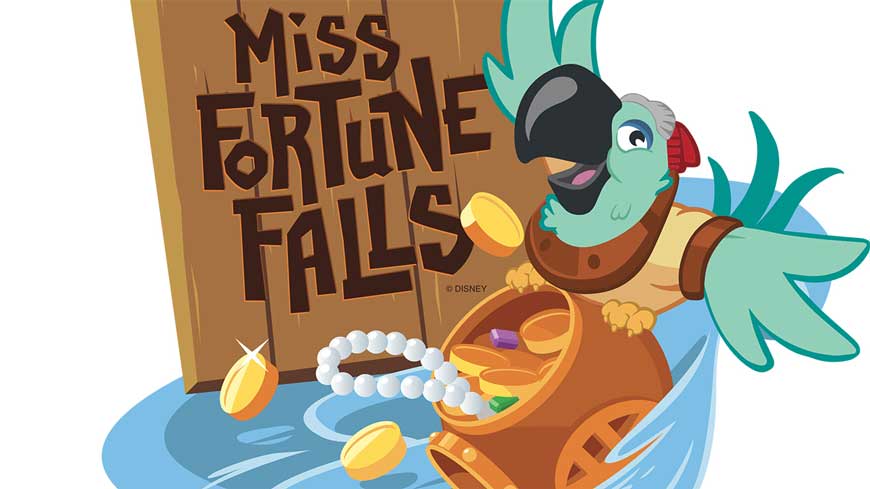 Back in June we revealed the plans for a new ride coming to Typhoon Lagoon. Disney has officially announced the name for that attraction – Miss Fortune Falls. The new attraction will clock in at around two-minutes of water-splashing fun, making it the lengthiest attraction at both of Disney's water parks.
Miss Fortune Falls will be a family-style raft ride that will carry guests along for a splashtastic journey through the fabled past of Captain Mary Oceaneer. According to Disney, Captain Oceanear, was a treasure-hunting heroine who collected unique artifacts in her travels across the sea until she became stranted by a rogue storm at Tyhoon Lagoon many years ago.
Guests will board their rafts at the bottom and ascend a raft lift to the top of the ride before plunging into a white-water adventure. Along the way they will discover some of Captain Oceanear's treasures pieces collected from around the world.
The Miss Fortune Falls raft-ride sits adjacent to the Crush'n'Gusher water coaster on land that is currently unused by the park.
Miss Fortune Falls is expected to open in March 2017.
Previously: Blueprints reveal plans for new attraction at Typhoon Lagoon.