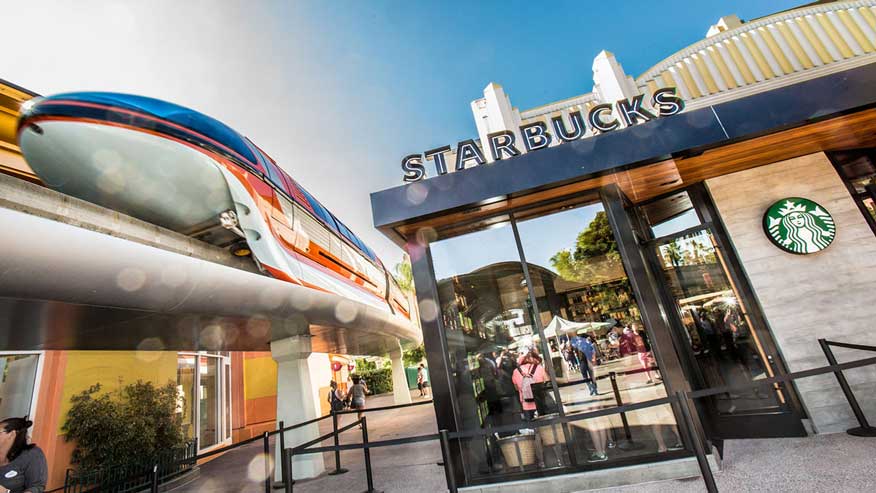 After dealing with long lines at the original Downtown Disney Starbucks location, a much needed second location has opened in the shopping and dining district. This should help reduce the wait for your favorite personalized beverages, baked goods, and other food items.
This second location is located closer to the Disneyland Hotel next to the Disney Vacation Club, near the Monorail tracks. This is good news for Disneyland Hotel guests who can now pick up their Morning Joe before they start their stroll to the parks or board that Monorail.
With two Starbucks in Downtown Disney and one in each of the parks, coffee addicts should be able to get their fix with minimal wait.
What do you like to order from Starbucks when you're visiting Disney's parks and resorts?
Previously: Starbucks opens at Disney's Hollywood Studios.
(photo courtesy Disneyland)