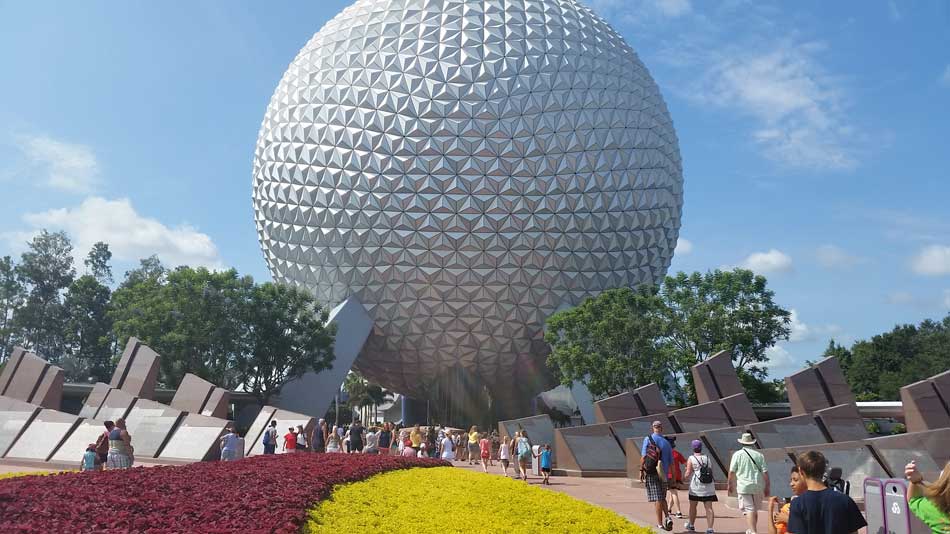 In 2017 Disney's Animal Kingdom will open the much anticipated Pandora – The World of Avatar, after that we'll have two new lands at Disney's Hollywood Studios (Toy Story Land and the as yet unnamed Star Wars themed land). As far as announced projects, that's all we have right now. So which park is due to get a major makeover next? Some are claiming it's EPCOT. Let's look into some of the persistent rumors and try our hand at a little handicapping as well.
With Shanghai Disneyland just opened, there's a rumor that we'll soon get a version of the TRON Lightcycle Power Run roller coaster where the Wonders of Life is now. EPCOT could sure use a roller coaster and the TRON coaster looks great (if a bit short), but unless EPCOT also plans to build an event center somewhere, I don't see this happening. Plus, the TRON franchise died in theaters. So I don't know how much credibility this rumor has. I think it's more like wishful thinking.
There is another Future World building that needs some help and that's Universe of Energy. The show, while great when it opened, hasn't aged all that well. It could do with a mega update, but the rumor that's going around now doesn't make much sense. I've read that Disney is thinking of a Guardians of the Galaxy update to the ride. If true, I hope that would be a mega-update, not just an overlay. I know Disney is looking for ways to get Marvel content into the parks, but there is that pesky contract that gives Universal Orlando's Islands of Adventure exclusive rights to Marvel Characters in Orlando. Could Disney sneak in GotG without labeling it Marvel, maybe.
There's a separate rumor that the Guardians of the Galaxy overlay would be put on Mission:SPACE. That might make more sense financially for the mouse, but I hope that GotG gets more than a simulator attraction when they finally do build it somewhere.
Sticking in Future World, there's a new rumor for Journey into Imagination with Figment, a ride that has long been rumored to be on the chopping block. Right now the belief is that there will be an Inside Out overlay added to the ride. This I could totally see working, especially if that sequel gets approved. Disney's all about keeping budgets low by re-using existing infrastructure. I give this one a good chance.
Now we head out to World Showcase where I think we have our most plausible rumor. With the Ratatouille attraction winning over guests at Disneyland Paris' Studio park, there has been a lot of talk about bringing it here. The attraction uses a trackless ride technology to whisk you around Gusteau's restaurant in rat-shaped vehicles. There's even an expansion pad available right next to the France pavilion. Could this happen? Most definitely.
Considering EPCOT just opened a third theater for Soarin' with a new film and the Frozen Ever After Attraction, I don't see anything new opening for at least 3 years. But who knows?
Adding a new attraction here are there might a help, but EPCOT really needs a refocusing of its twin themes. Future World needs to stand for something again and the World Showplace needs to reflect the changed globally connected world we live in now.
If I had my druthers, I'd focus on a new science based future theme for Future World with an emphasis on entertainment, environment, and transportation (think: autonomous vehicles and Hyperloop), build a new world class event facility for the festivals, and a new performance hall with a better stage for productions and rain protection (heck even air conditioning) for the audience. Food and Festivals appears to be the future of EPCOT, so play to those strengths.
Yes a new country in the world showcase would be great. But Disney needs a country to step up to the plate with cash to accomplish that. Since I don't see that happening, let's keep adding attractions to existing pavilions. Germany, Japan, China, Italy, the UK, and Canada are all good prospects for a new attraction once Ratatouille opens. Finally, I'd also like to see some technology updates to Illuminations. There's a lot more competition for night time spectaculars at Disney World now and EPCOT needs to compete for audience.
Which of the above rumors do you think is most likely to be built first, or do you think they're all just dreams, never to be reality. What is your plan for the future of EPCOT?